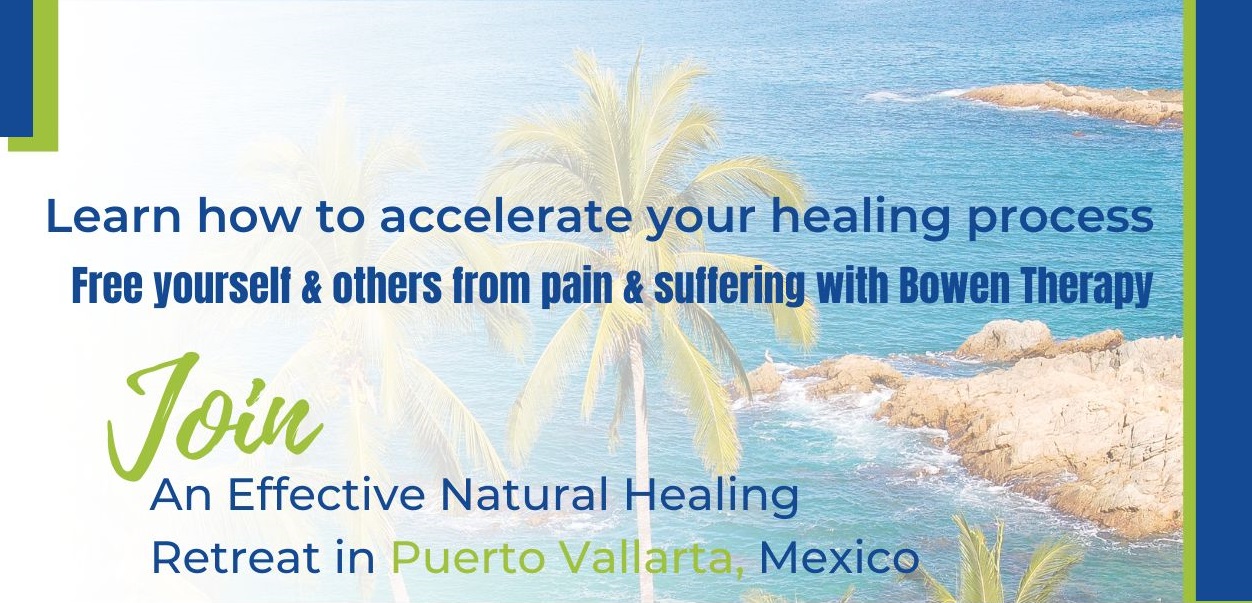 You are frustrated trying to find natural solutions that actually work for you, your loved ones, or your client's health concerns
You're tired of trying treatment after treatment and still getting poor results
You struggle to find a holistic all-in-one therapy that promotes fast healing, helps the body detoxify, and gets to the root cause of symptoms
Your disillusioned with conventional medicine and the potential side effects associated with it
You're looking to incorporate a gentle, non-invasive, and powerful therapy to your practice and life
You know that less invasive treatments are more beneficial to your overall health and wellness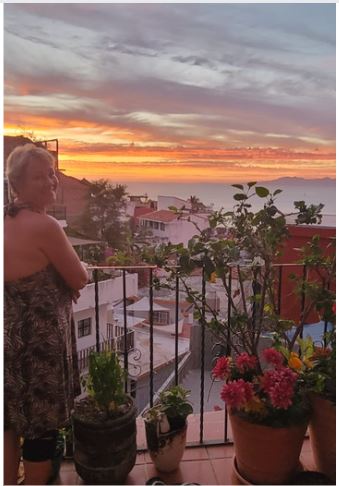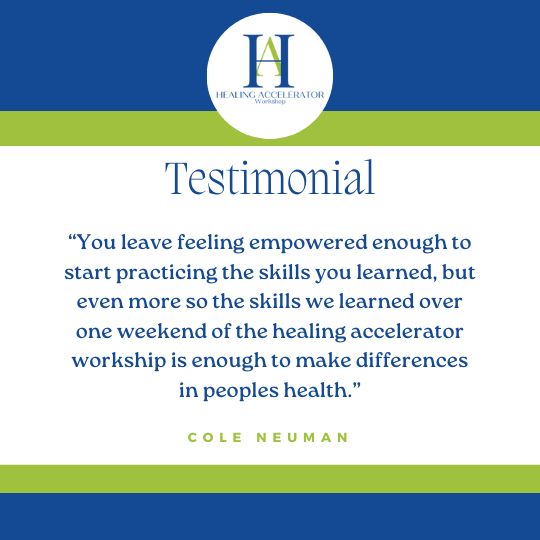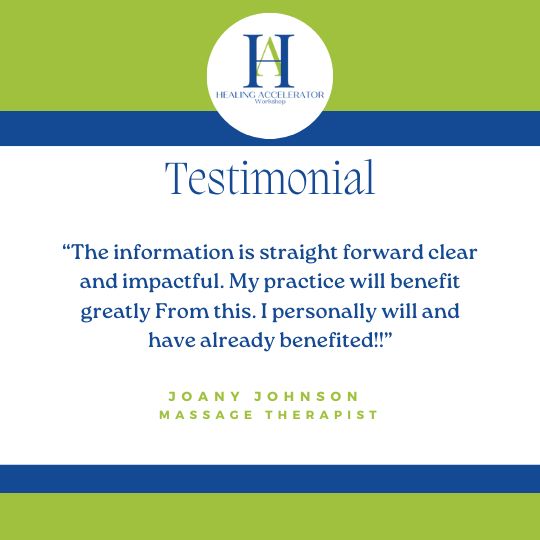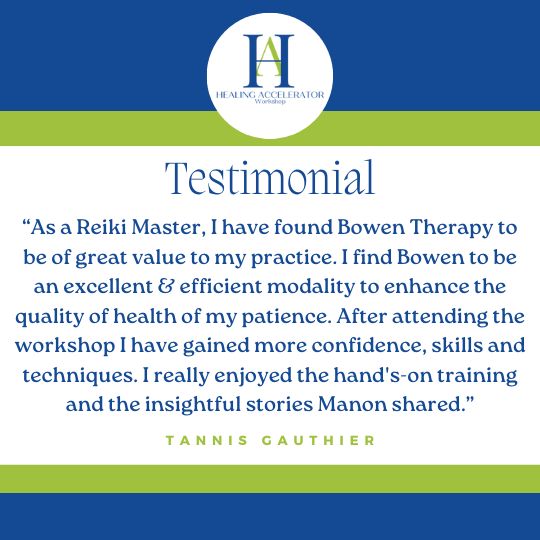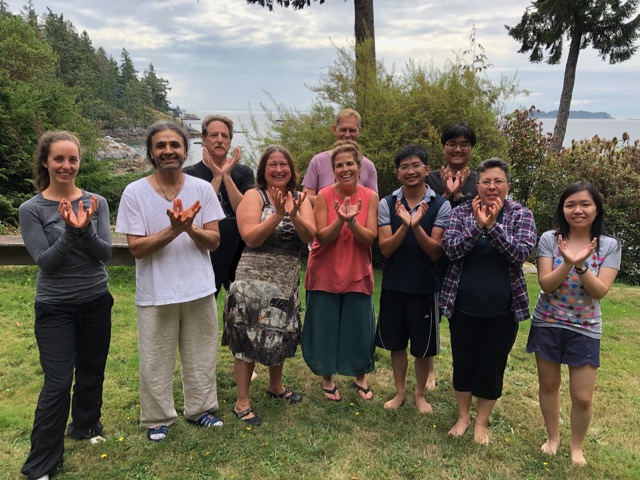 Relax, Revive, Rejuvenate, and Restore your wellness in a serene atmosphere
Becoming reinspired with the natural healing capacity of the body
Learn how to use Bowen Therapy to effectively resolve chronic physical and/or emotional issues within yourself, your family, friends, and clients
Discover the Root Cause of Your Symptoms to Enhance Your Healing Journey
Successfully help your clients attain better outcomes without having to work harder or longer hours.
Become a part of a community that shares similar interests and connect with like-minded individuals on a deeper level.
What the Healing Accelerator can do for you:
You will have the opportunity to personally experience the incredible benefits of Bowen Therapy to give your body the care it deserves
You will be free of your pain and will experience a renewed connection with your body, your mind, and your practice
You will learn how Bowen Therapy has positively impacted thousands of patients and students, making a real-life difference in the quality of their lives
You will possess the power to make a significant impact on your friends, family, and clients' health
You will retrain your body's autonomic nervous system allowing for optimal balance and more time spent in healing mode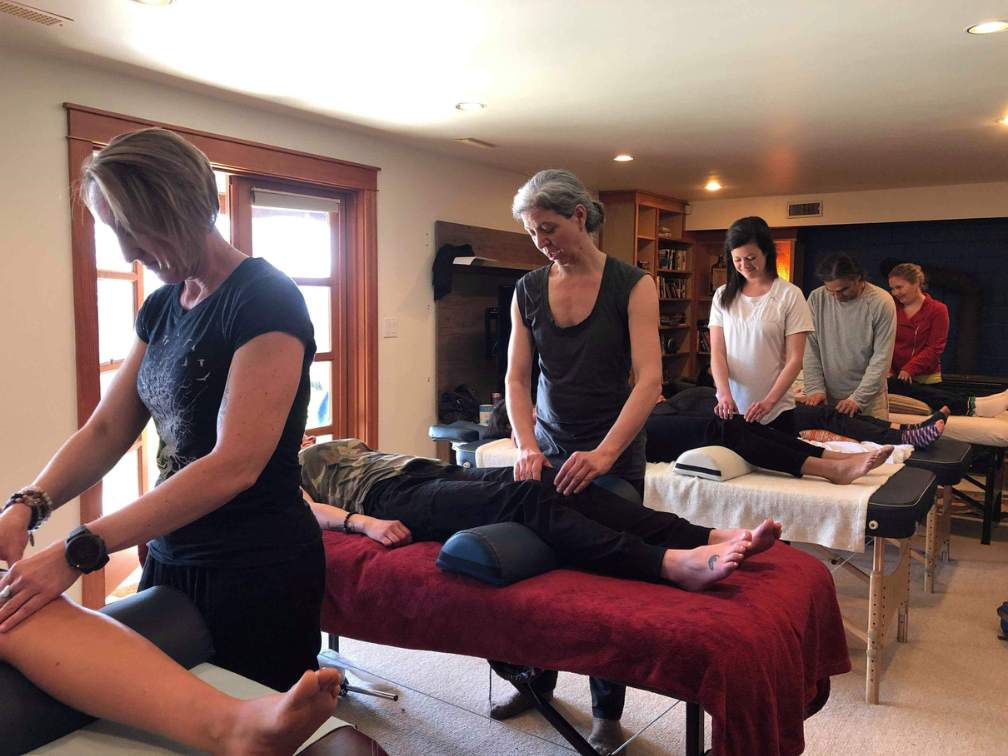 "I've been where you are 25 years ago I found myself in the oncology ward and the treatment protocol for stage 4 cancer in situ was a hysterectomy. Nurses were hovering around me telling me that it was standard procedure,
I had just signed the document. I had 3 kids and if I cared for them, it was an absolute must, according to well-meaning nurses, to proceed with the surgery.
This was a turning point moment.
I made the decision to walk out of the oncology clinic, despite all the guilt and fear techniques because I knew how important it was to be aligned with my core health values. It is what saved my life. I knew not to create CHAOTIC VIBRATION in my body. And I am here to tell the story….over two decades later.
As a result, I found a solution…but why am I the one to help you?
As a recently retired board-certified naturopathic physician since 1992, I've seen an average of 150 patients per week and have helped people ranging from rural farmers in Nova Scotia and stressed-out CEOs in Toronto to tri-athletes here in Vancouver.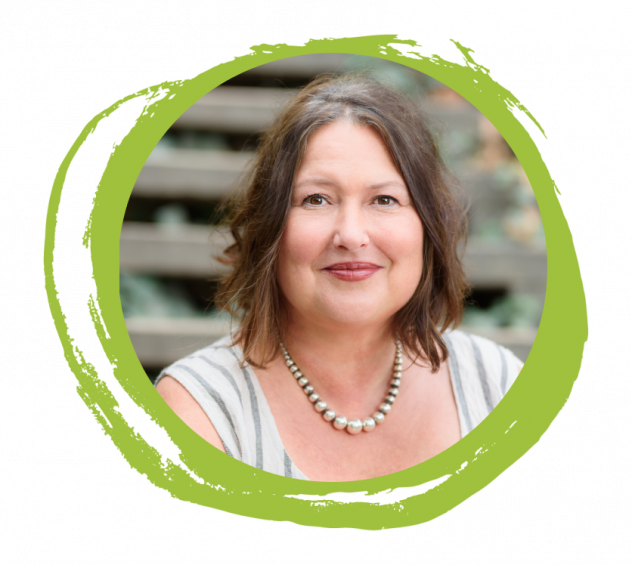 7 days/6 nights in Puerto Vallarta, Mexico
Tuesday December 5th, 2023 – Monday December 11th, 2023
Rest | Relax | Learn | Heal
ENJOY the beautiful surroundings of Puerto Vallarta
while Learning the POWER of BOWEN THERAPY!
Healing Accelerator Workshop

  

Live Training and Support in the BowenFirst™ Technique (Bowen Therapy)

Questions Answered Immediately

Step-by-step illustrated manual

Diagrams to complement each procedure

Photography of each section

High-quality instructional cinematography for a clear, close-up view of demonstrations and an engaging learning experience

Workbooks with charts, tables, and practice forms for each lesson

Guided step-by-step training to become proficient in the technique

Comprehensive course companion in eBook format with annotated case studies and a glossary of terms

Set up and post-treatment considerations

Facebook group support

Certificate of Completion

Accommodations

 

at

 

CASA DE INFLUENCIA

 

in Puerto Vallarta, Mexico

 

 

Full Apartment (Shared By HA Participants)

Ocean-View Balconies & Ocean-View Rooftop

Lounge

Large Indoor Dining Area

Kitchen with Breakfast Bar

Office Space

Bathrooms

Most Meals – 

Not all meals because it is always fun to go out on the town and partake in the delectable Mexican cuisine!

Southern Beach Tour & Los Arcos National Marine Park for meditation, reflection & setting intentions.

Walking Distance from the Beaches, the Ocean & Old Town
Sunset Dining
Ful full itineray and more details – click here
*Flights Not Included
*** Bring your partner a nominal fee (includes accommodation, meals & excursions) – space dependant, 1st come 1st served
* All information, content, and material of this website is for informational purposes only and are not intended to serve as a substitute for the consultation, diagnosis, and/or medical treatment of a qualified physician or healthcare provider.
Copyright 2009 – 2023 – Manon Bolliger, facilitator and retired naturopath with 30+ years of practice & BowenCollege.com
retired, retracted, revoked, resourceful & resolved to share with you all the tools to take care of your health & vitality!
~ we will not spam, rent, or sell your information; however, by clicking the button above, you are consenting to us sending you relevant information. Privacy Policy | Terms Of Use