YOUR BODY MIND REBOOT®
REBOOT & DETOX YOUR BODY, MIND & SPIRIT
Simple Solutions for Stress
Are you suffering from an unexpected  injury?
The kind of injury I'm talking about is one that affects not only your body but also your mental state. It is the kind that many doctors don't recognize, or are too afraid to report. It is an injury that you are possibly only coming to terms with now.
The truth is that you know you are not feeling well and that seeking "solutions" from the same Industries that may have contributed to your problems just doesn't sit right with you.  
This is why you are here.  You don't want to feel disempowered and overwhelmed. 
Sometimes the injury is emotional; it has torn your family apart, it has ridiculed, silenced you and shamed you.  
Something has guided you to trust your body. Something is giving you hope that the body is indeed as magnificent and powerful as you heard long ago.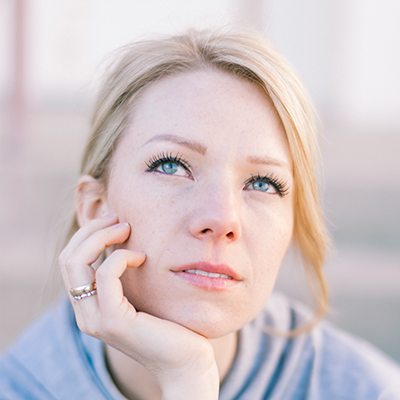 You have found many other reasons that could cause your lack of energy,  your headaches,  your digestive complaints, your dizziness… 
You are hearing doublespeak when it comes to your immune system.  
You can't make rhyme or reason from what the media says or even your doctor.  
You are tired of feeling betrayed.  
You're at a Crossroads and you need help.   Help to become resourceful, more like a guidance to work with the inner innate healing capacity of your body.  You may also be here because you've had chronic symptoms that have recently become worse.  You are here because you are fed up and want to know that you have done everything available to you.
Imagine reconnecting to your inner knowing, making friends with your intuition, feeling aligned and being able to surrender and trust with peace, serenity and love.
Sign up for my free gifts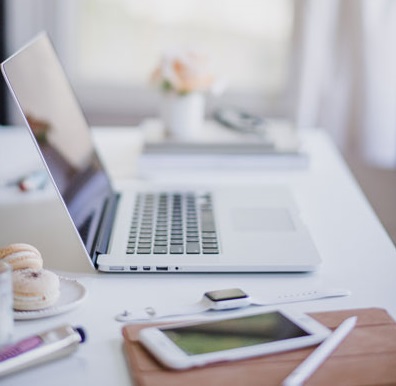 Free Gifts
They give you a sneak preview of the angles we can look at to help accelerate your healing process.
And because it has been my experience that trauma is part and parcel of so many aspects of our life, feel free to watch my trauma series videos too.
Tips on Listening To Your Body
Join our free 7 day video series, delivered via email.
Mental Health / Trauma; How the Body deals with it
By Toughing a Body, We Touch Every Even t it has Experienced
How Do We Release Trauma Stored in our Bodies
The Connection Between Your Mental Health & Your Body
The Connection Between Pain & Trauma
The Difference in How Your Body and Mind View Trauma
The Illusion of Pain and the Truth of Inflamation
How Stress Affects Your Thinking & Perception
Bowen Resotres Brain & Cellular Coherence
Bowen Allows for Safe and Rapic Healing Process
Imaging how much Deeper You Would Heal
The Physical & Emotional Pain You Harbor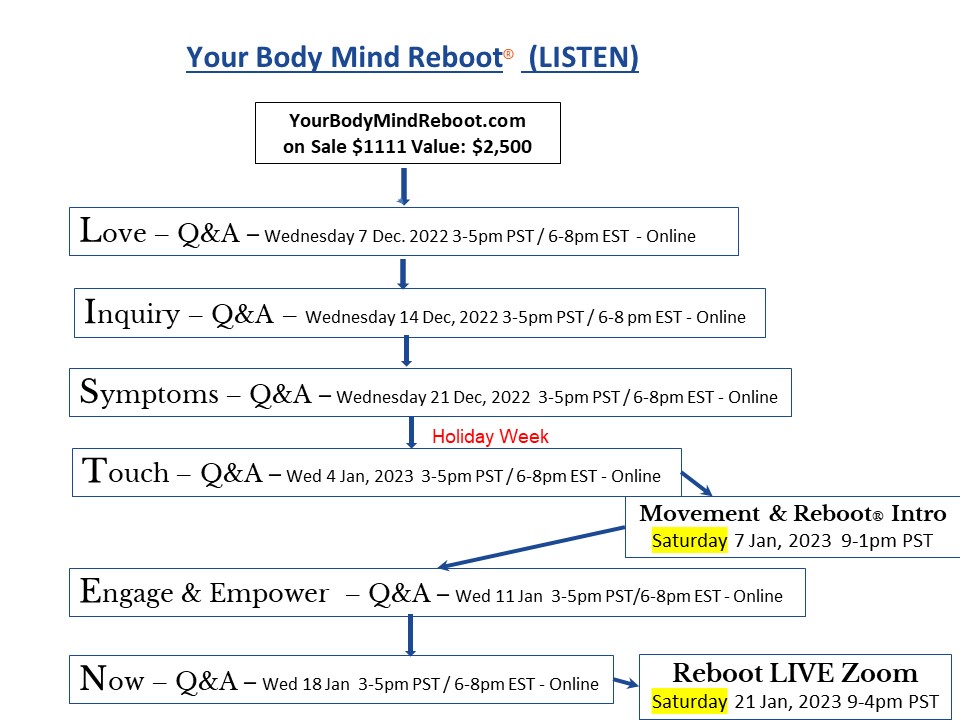 Most people transitioning to natural and wholistic wellness feel lost in a world of modalities or offerings with essentially the same claim- that is a healthy body and mind, more energy, less pain and better wellbeing. What if you learned to tap into what is right for you through an exploration of the key aspects on the healing journey? Allow me to guide you through an introspective journey through self-care, emotional mastery, energetic alignment, and physical root causes holding you back from optimizing your true healing potential.
It is time to embrace the wisdom built in your heart that you have accessed through experiencing this worldwide pandemic.
It is time to prepare yourself to live life with love, intention, and surrender. It is time to release the scars, the fears, the unknown and embrace your sovereign and intuitive divine presence.
Why Work With Me?
I have been a Naturopathic doctor for the past 30 years and have also been the recipient of several conditions deemed "incurable" and even fatal. At this junction in my life, I have chosen to deregister because I could no longer stand withholding crucial information and practicing against my oath. So I want to make it perfectly clear that I will not be prescribing or telling you what to do as I no longer have a license. 
Consider joining me in the Your BodyMind Reboot where I will offer a truly transformative experience based on a holistic approach to the whole person. 
Pay What You Can
The investment for this course is $1111 USD, but I do not to deny anyone access to this training so you decide how much you can pay.

SIMPLE SOLUTIONS FOR STRESS
If you just want to know the cycle of Stress, maybe this course is for you.
There is a magical synchronicity, as if divinely guided way of being in this world.
It is beyond addressing the ravages of stress, and yet understanding how our body operates is vital in order to assist it in self-regulating. Simple Solutions for stress is a training that provides a better understanding of the impact of stress and how your body works so that you can accelerate the healing process.
Copyright 2009 – 2022 – Manon BolligerManon Bolliger, facilitator, retired naturopath with 30+ years of practice, business & life coach, International & TEDx Speaker, Best Selling Author, Podcaster, Law Graduate and the CEO & Founder of The Bowen College Inc.
* we will not spam, rent, or sell your information; however, by clicking the button above, you are consenting to us sending you relevant information. Privacy Policy | Terms Of Use