CBHT Certificate Program
Providing the very best in Bowen Therapy Training across North America & Worldwide. Join our community of Bowen Therapists who desire to learn, collaborate and challenge the mindset of how our body heals. Simple, Natural and Safe to apply; discover what it means when all you need is two HANDS and one big HEART.
CBHT Certification Program
At Bowen College, we want to see you succeed at your goals. Our comprehensive and flexible curriculum will develop your confidence and ensure you succeed towards certification. Begin today and finish in as little as 8 months!
Intensive in-class study, with hands-on Bowen training to complete the 84 hours of in class Practical Experience for graduation
Lifetime access for the Reboot Home Care Kit to review your Basic skills anywhere, anytime
50 hours of Patient Experience including practicums, supervised sessions and internships.
Review Integration & Exam and CBHT board certification
One year membership to Monthly access for Practitioner Q&A teleconference with Dr. Manon Bolliger, ND to discuss case management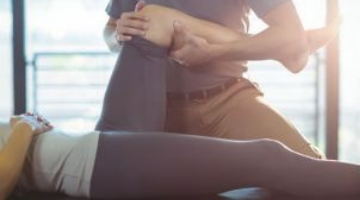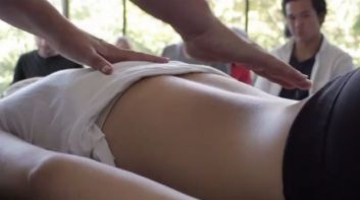 Program Description
The CBHT Certification program prepares you to succeed in your practice as a Certified Bowen Health Therapist (CBHT) and inspire others in their healing. This practical and holistic training helps you build your practice, if you are an established Health Care Professional, or act as the first step on your path as a professional in the Healing Sciences. Our program is the professional standard for recognition of the Bowen Therapy program by the Canadian Examining Board of Health Care Practitioners (CEBHCP), Natural Health Practitioners of Canada (NHPC) and the International Institute of Complementary Therapies (IICT). Join us as we share with the world all you can do when all you need is two hands and one BIG heart!
Foundation Studies
Our Foundation Studies are designed for the busy person we know you are. With the flexible start and completion times, you can take all the courses concurrently with the rest of the training program. Upon registration for the program, you will have immediate access to the courses through our student course site. The courses are designed with individual modules for completion allowing for easy navigation and progress completion. You will have the flexibility to take the courses one at a time or all together depending on your preference and your schedule. 
Get Your Patients Committed to Their Health
PLEASE NOTE: If you have completed equivalent coursework in these prerequisites, at one of our affiliate institutions, please contact us to ask about how to apply them to the program
My experience with Bowen College thus far has been extraordinary. The level of support and encouragement has been outstanding and I love how easy it is to navigate the online courses. The Healing Accelerator Workshops are by far my favourite as Dr. Manon's passion and experience inspires me to continue to learn and grow as a practitioner. Thank you,! ~Stacy Sanchez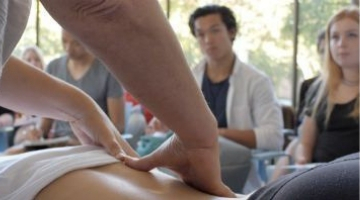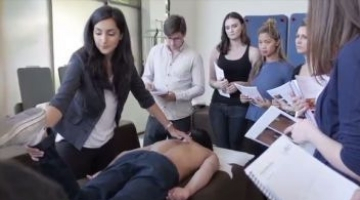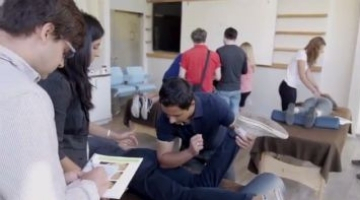 Transformation Studies
The Transformation Studies include both an online and practical component of the Bowen Therapy Training Program. The components work together so you are able to experience Bowen Therapy first hand; aligning your understanding of the healing process with Bowen College's philosophy of healing.
To refine and hone your skills you will complete the practical hours of training by attending three 4-day Healing Accelerator Workshops at any of our locations worldwide. Graduates and students have hailed this part of the training as their favorite!  Fun, interactive and focused on you as a practitioner, the Workshops give the opportunity to connect with yourself and the community of Bowen Therapy. The transformation studies include the following:
LISTEN: The Intelligent Healing Program
Healing Accelerator Workshop(s)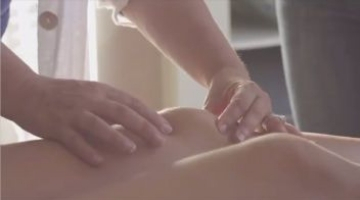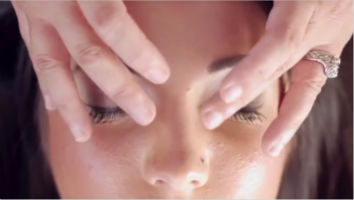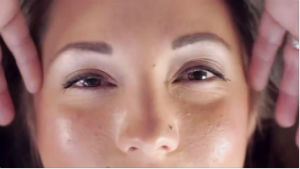 Demonstrated Studies
Our graduate requirements support you as a new practitioner so you leave the program confident and ready to practice. By becoming a part of our community you will connect with others providing opportunities to collaborate and build relationships both professional and personal. Graduates continue to be active in the community group and have gone on to mentor, provide preceptorships, teach and educate within their own communities on the effectiveness of Bowen Therapy.
Demonstrative skills ensure you are successful upon completion of the program and include the following:
Case Studies
Preceptorship
3 supervised treatments
1-year monthly membership Q&A with Dr. Manon Bolliger, ND to support your first year in practice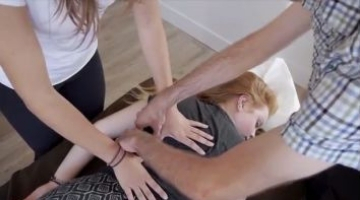 Certification 
This is the final assessment of both your practical and foundation studies. Upon successful completion of the Foundation & Transformation studies as well as graduate completion of program requirements, you will be ready to be assessed for certification. The certification includes the following:
CBHT Written theory & Practical skills Assessment Exam
1-year membership to CBHT monthly Q&A with Dr. Manon Bolliger, ND to discuss case management (teleconference)
CBHT Certification and Initial Fee as issue by the Canadian Examining Board of Health Care Practitioners (CEBHCP)
Final preparation and formal assessment of the following:
Case studies
Preceptorship