We are excited to announce Bowen Colleges affiliation with Primary Care First Aid to provide practitioners with the skills they need to practice professionally. To comply with the highest standards set out by the Canadian Examining Board of Health Care Practitioners (CEBHCP) the necessary First aid training/Level C is a requirement for receiving and keeping your licence.
Why Primary Care First Aid?
We chose Primary Care First Aid as they tailor their First Aid training to practitioners allowing hands on practical life saving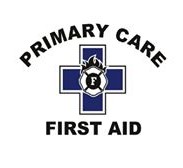 techniques which allow you to practice, ask questions and gain true insight to what it is like in the field to save a life.
With Primary Care First Aid, you'll be getting first aid instruction from experienced fire firefighter personnel with real life experience.  Instructors pass on what it's actually like applying first aid in emergency situations. This makes for an extremely high success rate inside and outside the classroom.  We've taught students from a wide variety of occupations, and we tailor each class to those specific jobs.  Our fun and engaging classes make learning first aid easy, and we give students the confidence to step in and help someone when it matters most.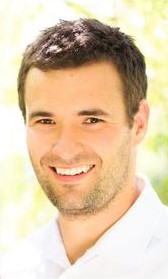 Scott Dineen, owner and head instructor of Primary Care First Aid is a full time professional fire fighter and first responder instructor.  Within the fire department, Scott is also a confined space and high angle rope rescue instructor for its technical rescue team.  As a Red Cross instructor trainer he has a vast background in teaching first aid to the general public, and also training new Red Cross first aid instructors.
Standard First Aid with CPR/AED Level C is a two-day program developed by the Canadian Red Cross and is necessary for all Certified Bowen Health Therapists (CBHT) to qualify and retain their licence in Canada. Certification is good for up to 3 years. The 2 day course includes the following topics: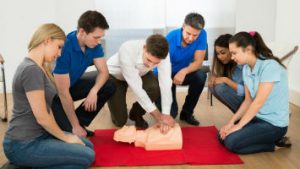 -Preparing to Respond
-The EMS System
-Check, Call, Care
-Airway Emergencies
-Breathing & Circulation Emergencies
-First Aid for Respiratory & Cardiac Arrest
-Head & Spine Injuries
-Bone, Muscle & Joint Injuries
-Wound Care
-Sudden Medical Emergencies
-Environmental Emergencies
Full Course (14-16 hours)
:
Earlybird Price (registration 1-month prior to the course date) $107.00
If you have already been certified and are looking for re-certification you may attend the Re-certification course at a reduced cost.
Re-certification
 Course (6-8 hours)
: