Hands-On Lifesaving
Bowen College partnered with Primary Care First Aid to provide the lifesaving skills you need in your practice.
First aid training and CPR is a requirement to keep and receive your license to practice, according to the Canadian Examining Board of Health Care Practitioners (CEBHCP).
Bowen College offers this convenient hands-on course to certify or recertify you in first aid.
This two-day program was developed by the Canadian Red Cross. If you're getting recertified, you only need to complete a one-day program. After this course, your certification will be good for three years.
Instructors with real-world experience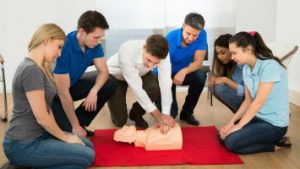 Learn from experienced firefighter personnel who have practical, real-world knowledge of lifesaving first aid techniques. See what it's really like to apply first aid in an emergency situation.
This training gives you the confidence to help someone when it matters most. We can even tailor the training to your occupation and area of interest.
Basic Life Support (BLS). Formerly known as Health Care Provider (HCP) this Red Cross approved level of CPR/AED Training is a 2-day training designed specifically for the health care professionals looking to renew their current certification or receive their certification for the first time.
How is this different from the Standard First Aid with CPR/AED Level C also offered,  Primary Care First Aid and Bowen College?
Standard First Aid with CPR/AED Level C certification is good for 3-years with a 1-day renewal taken every 3-years
Basic Life Support (BLS) for Health Care Professionals certification is good for 1-year and renewal is taken annually. The BLS certification has an additional hour of training to cover topics not in the Standard Level C certification.
Graduates of Bowen College who desire to work as professionals in their field are expected to have the Standard First Aid with CPR/AED Level C as a minimum requirement to qualify for certification with the Canadian Examining Board of Health Care Practitioners (CEBHCP).
For those who are professionals in an additional field, such as, Naturopathy, Physiotherapy, Chiropractic, Medicine, Osteopaths, etc. you may be required by your designation to keep a Health Care Professional Level of training for FirstAid. In this case, you would need to attend the BLS level of training with an additional training component which is good for 1-year.
Sign up now to save lives.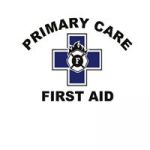 Full Course (14-16 hours)
:
$117.00 
Early-bird Price (registration 1-month prior to the course date) $107.00
If you have already been certified and are looking for re-certification you may attend the Re-certification course at a reduced cost.
Re-certification
 Course (6-8 hours)
: