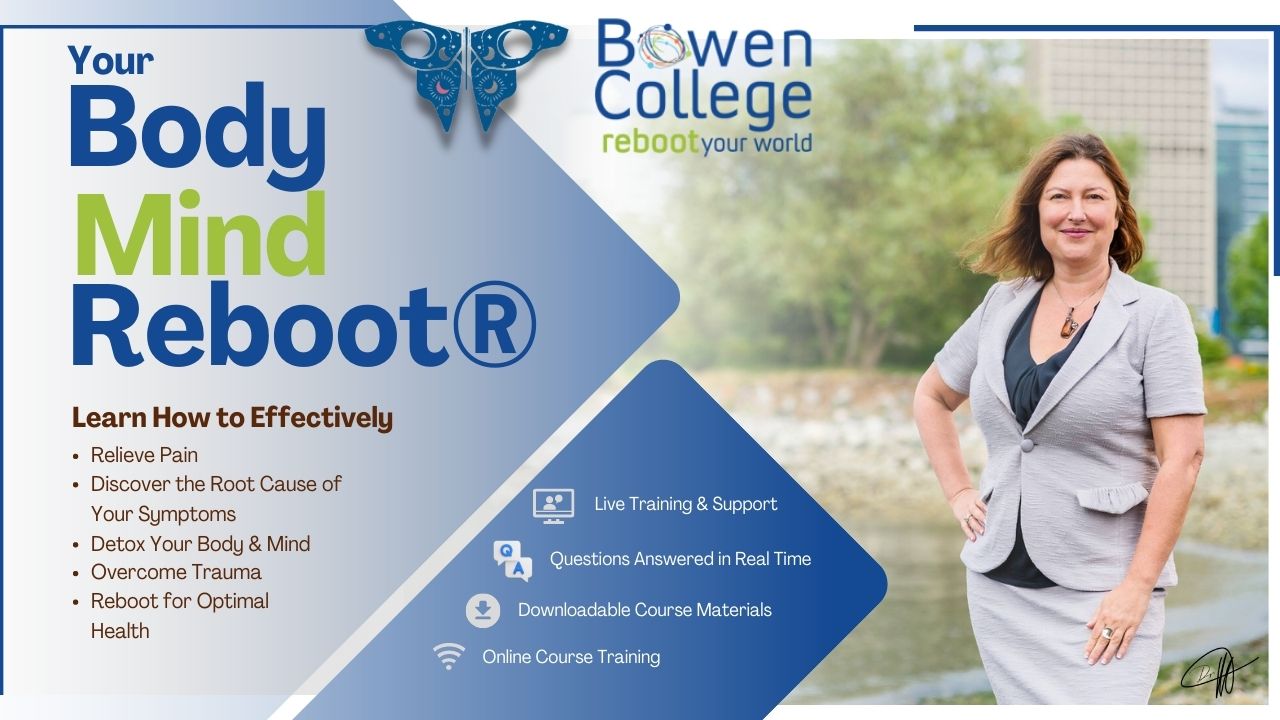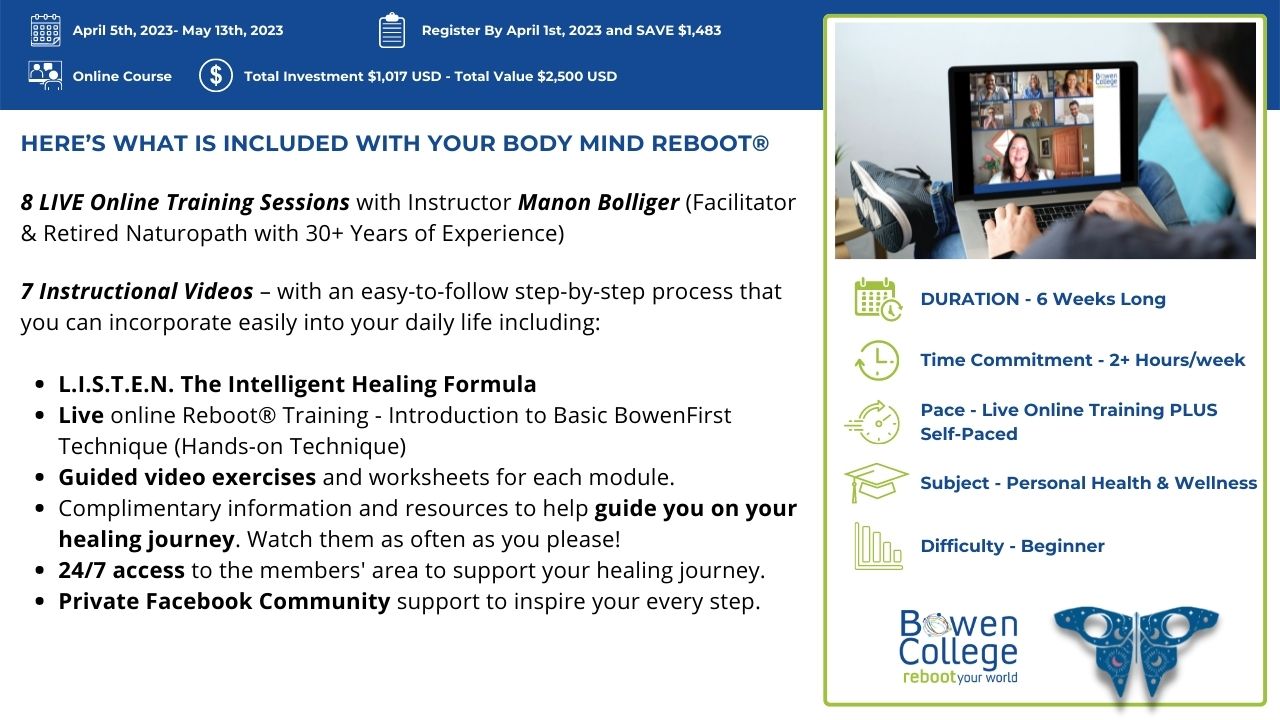 Your body is NOT your enemy!
If you are living with pain and anxiety,
or if you have been diagnosed with a condition
that is causing undesirable symptoms, I invite you to go from
dis-ease to optimal health by participating in
Your Body Mind Reboot.
You will receive the skills and the tools needed* to REBOOT® and DETOX your body NATURALLY without relying on fads or quick fixes that never work long-term.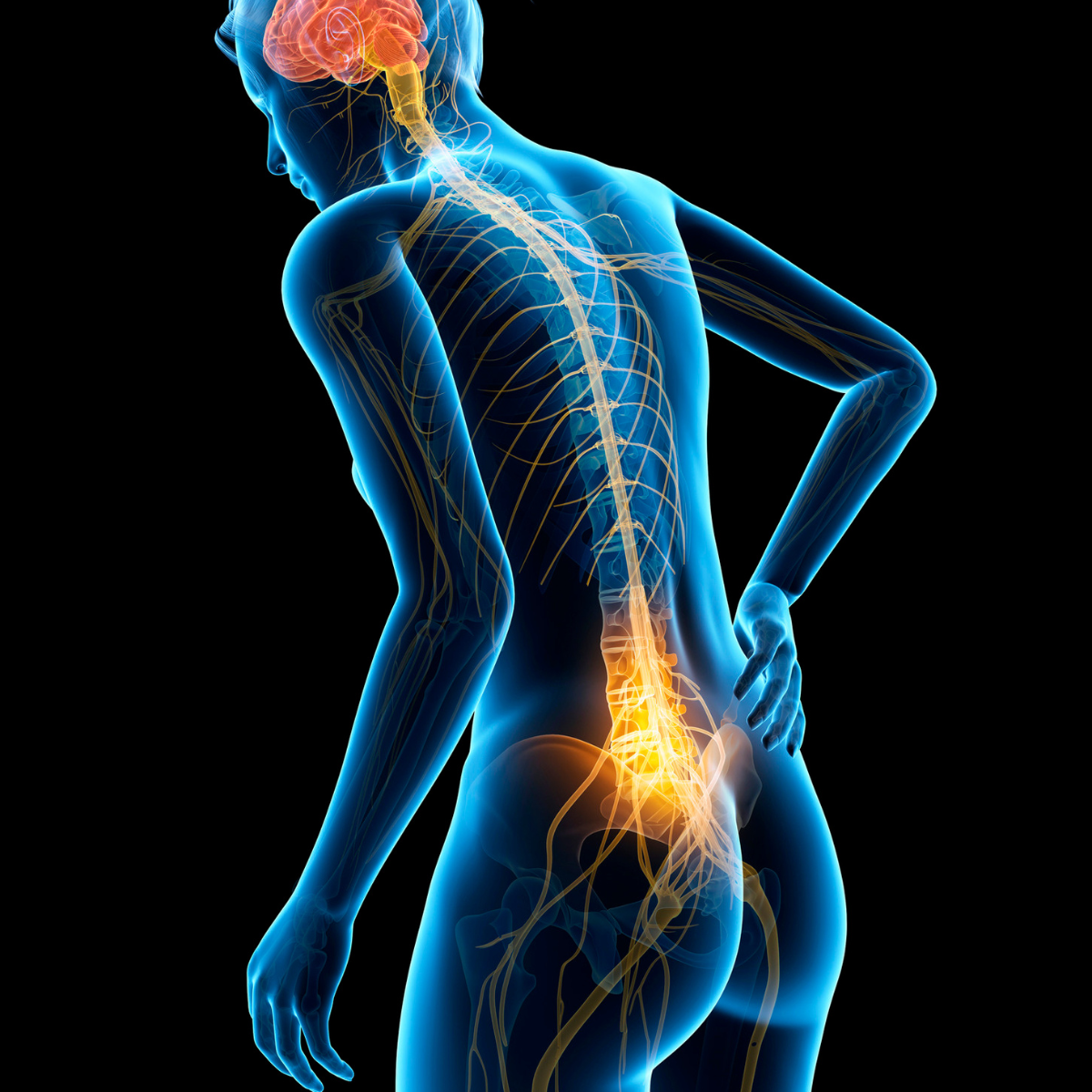 Learn How to Effectively
Regulate Stress, Overcome Trauma,
Relieve Pain, and move from
Dis-Ease to Optimal Health.
with Manon Bolliger
Facilitator, retired naturopath with 30 years of practice, International & TEDx Speaker, 2x Best Selling Author, Podcaster, Law Graduate and the CEO & Founder of The Bowen College Inc
Are you relying on pain medications, sleep aids, or other pharmaceuticals to get through your day?
Suffering from gut issues, headaches, muscle tension, or new unexplained symptoms?
Have you gone through an unexpected traumatic event
in your life either emotionally or physically that continues to cause you chronic pain, stress, or anxiety?
All of the symptoms above are your body's way of speaking to you,
guiding you to the source of the problem, but often we don't know how to LISTEN.
So, we rely on pharmaceuticals to cover up our symptoms, never focusing on the source of the problem
which leaves us in a constant state of DIS-EASE.
STOP the Symptom-Pill Cycle!
Learn how to ignite your body's innate healing power with a
GENTLE, NATURAL, and EFFECTIVE SOLUTIONS for
RELIEVING PAIN, DETOXING YOUR BODY and OPTIMIZING HEALING.
By discovering how to LISTEN to your body's language so that you can get to the root cause of your symptoms
and begin to REBOOT® and DETOX your body!!

"I've been where you are 24 years ago I found myself in the oncology ward and the treatment protocol for
stage 4 cancer in situ was a hysterectomy. Nurses were hovering around me telling me that it was standard procedure,
I had just signed the document. I had 3 kids and if I cared for them, it was an absolute must, according to well-meaning nurses, to proceed with the surgery. This was a turning point moment.
I made the decision to walk out of the oncology clinic, despite all the guilt and fear techniques because
I knew how important it was to be aligned with my core health values. It is what saved my life.
I knew not to create CHAOTIC VIBRATION in my body. And I am here to tell the story….over two decades later.
As a result, I found a solution…but why am I the one to help you?
As a recently deregistered board-certified naturopathic physician since 1992, I've seen an average of
150 patients per week and have helped people ranging from rural farmers in Nova Scotia and stressed-out
CEOs in Toronto to tri-athletes here in Vancouver.
As a best-selling author of "What Patients Don't Say if Doctors Don't Ask: The Mindful Patient-Doctor Relationship"
and "A Healer In Every Household: Simple Solutions for Stress", my resolve to educate, empower, and engage
people to take charge of our health.  I teach BowenFirst™ Therapy through Bowen College and hold transformational workshops to achieve these goals.
So when I tell you that my LISTEN Formula was a game changer for me,
I am speaking from expertise and direct experience!"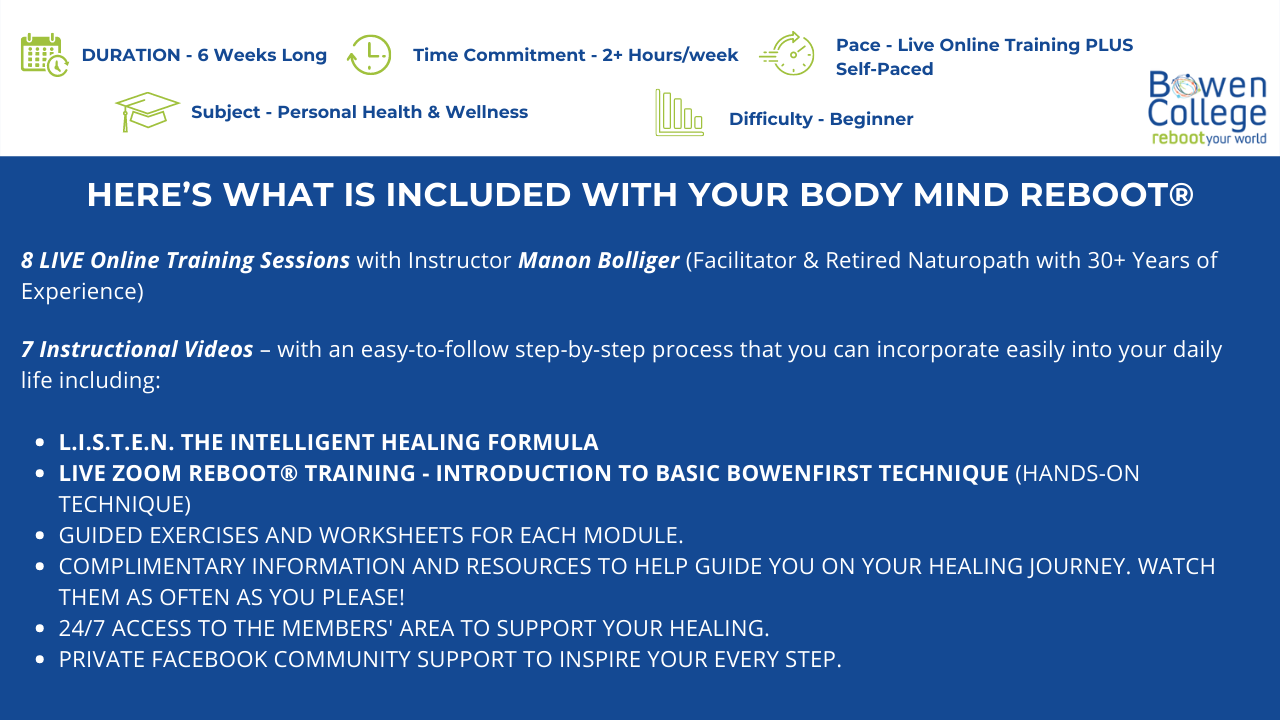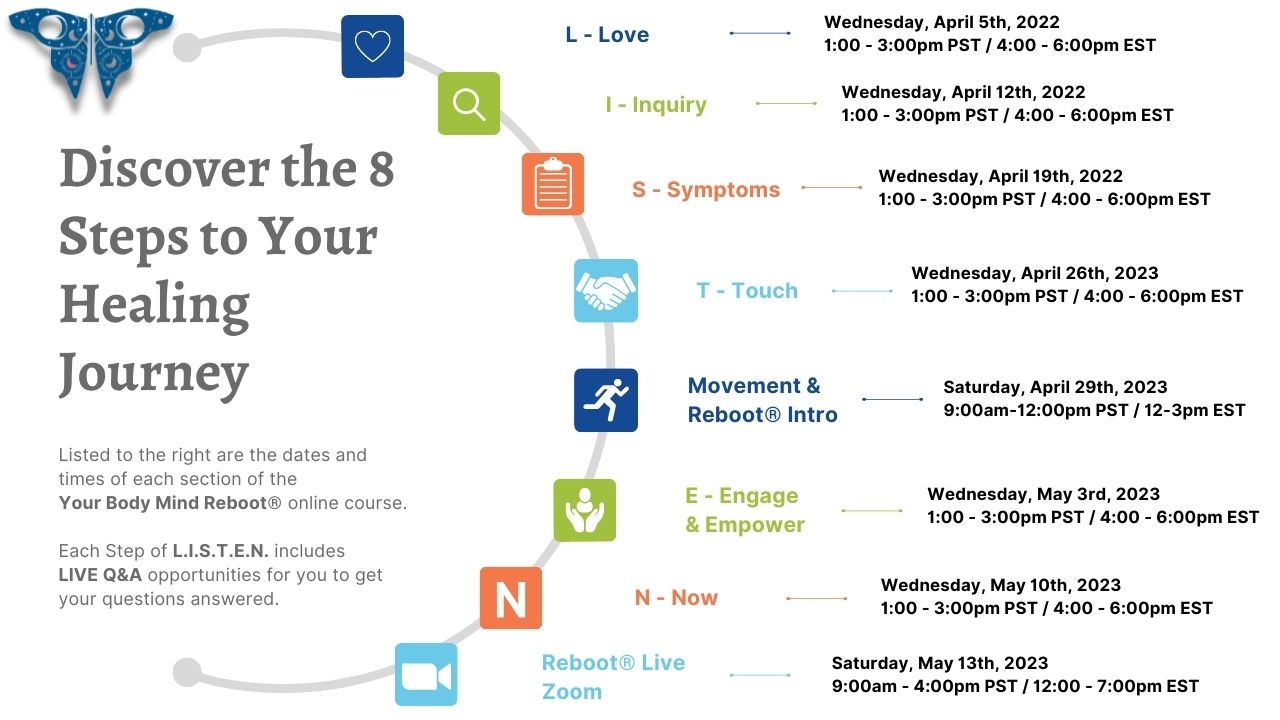 Click to Expand & Learn More
About Each Step
Read more...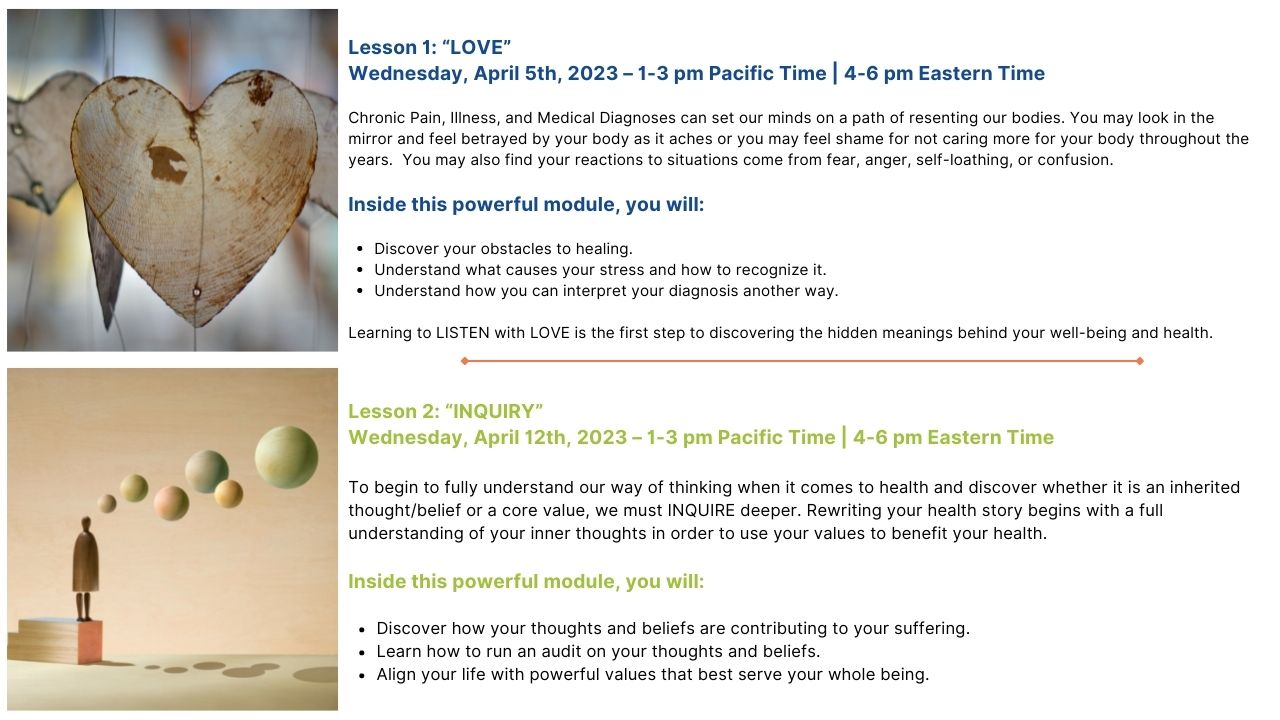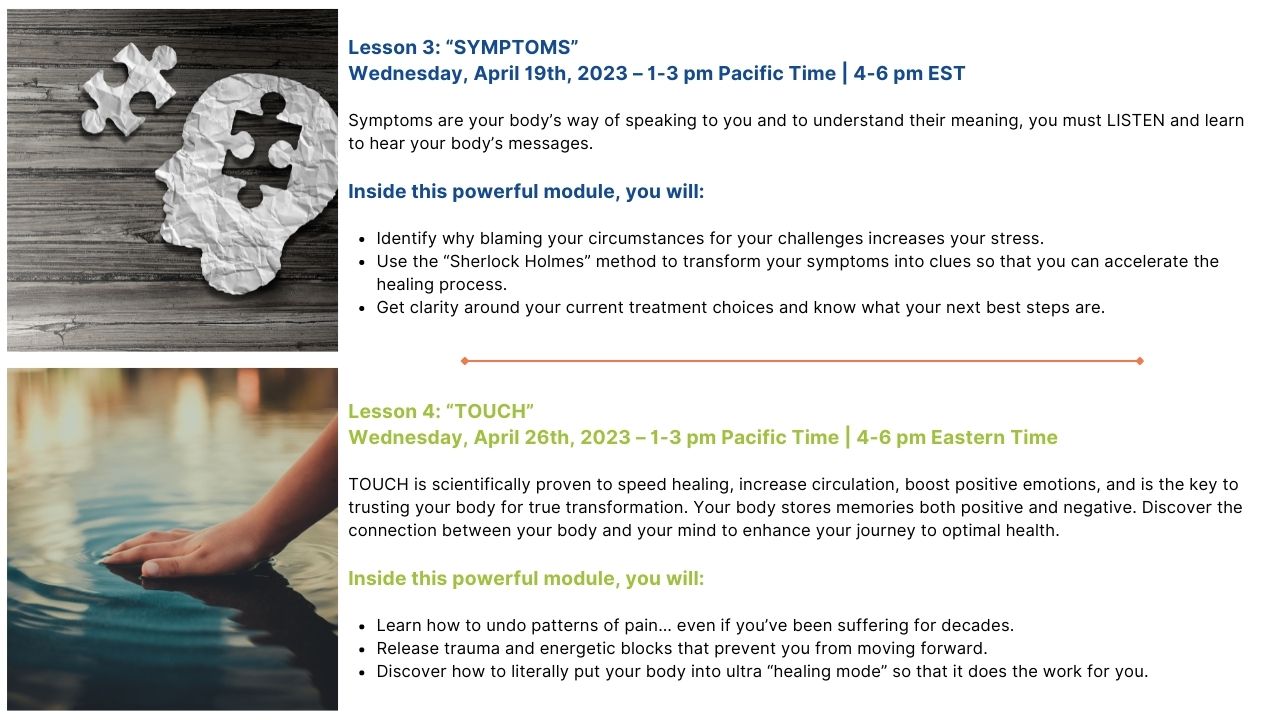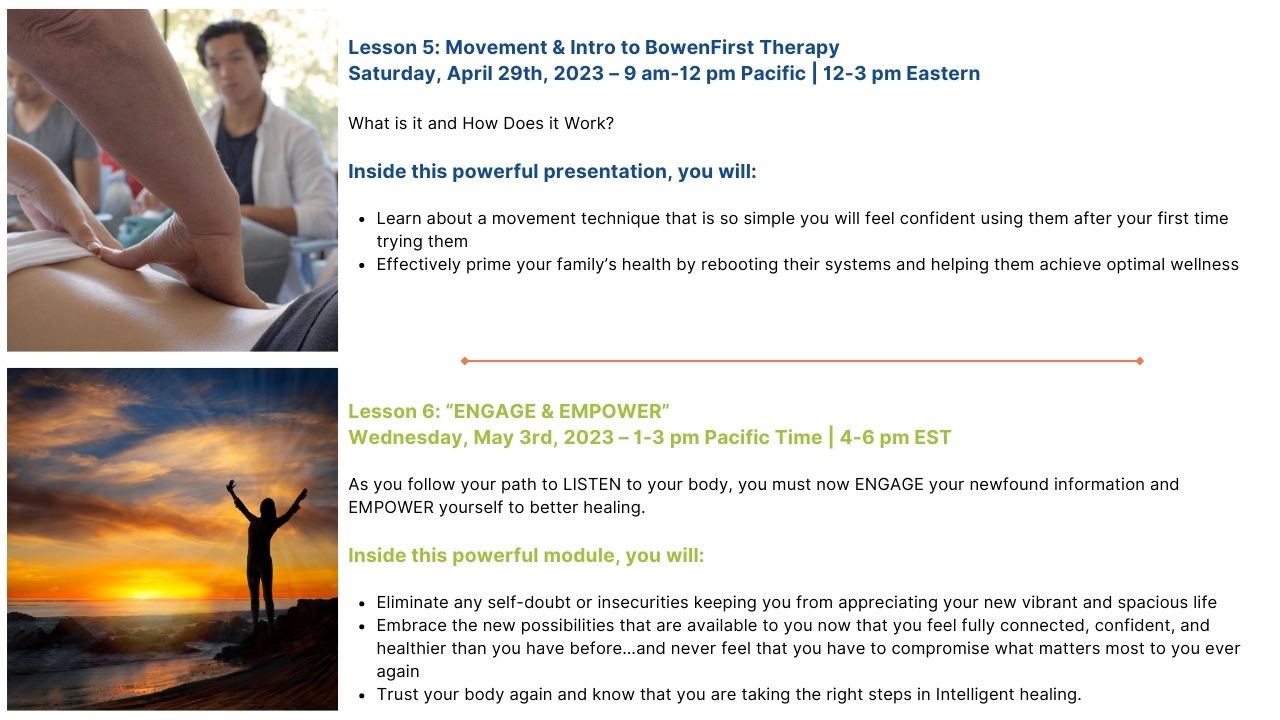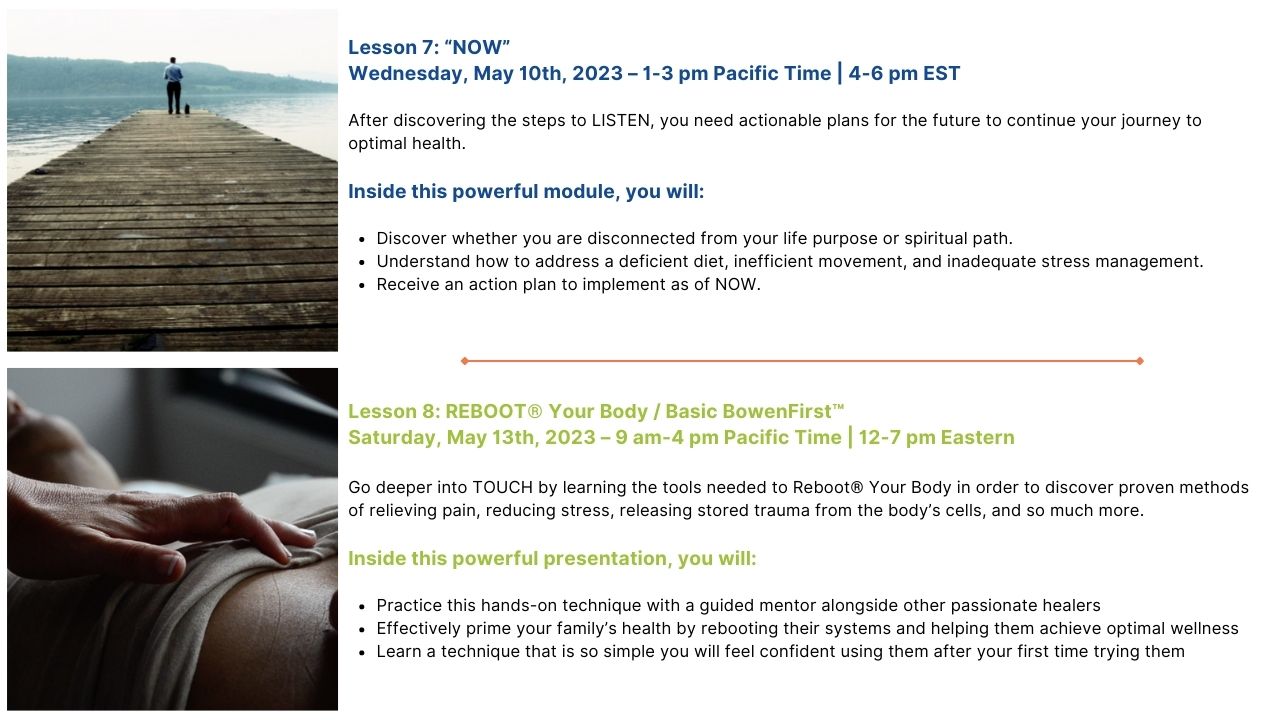 It does not matter where you begin, support is there for you every step of the way and once
the 6-week program is completed, you will continue to have ongoing access
to the L.I.S.T.E.N.  Principles allowing you to revisit any section or exercise you wish to repeat.

Hear the stories of REAL PEOPLE who have
learned the POWER of LISTEN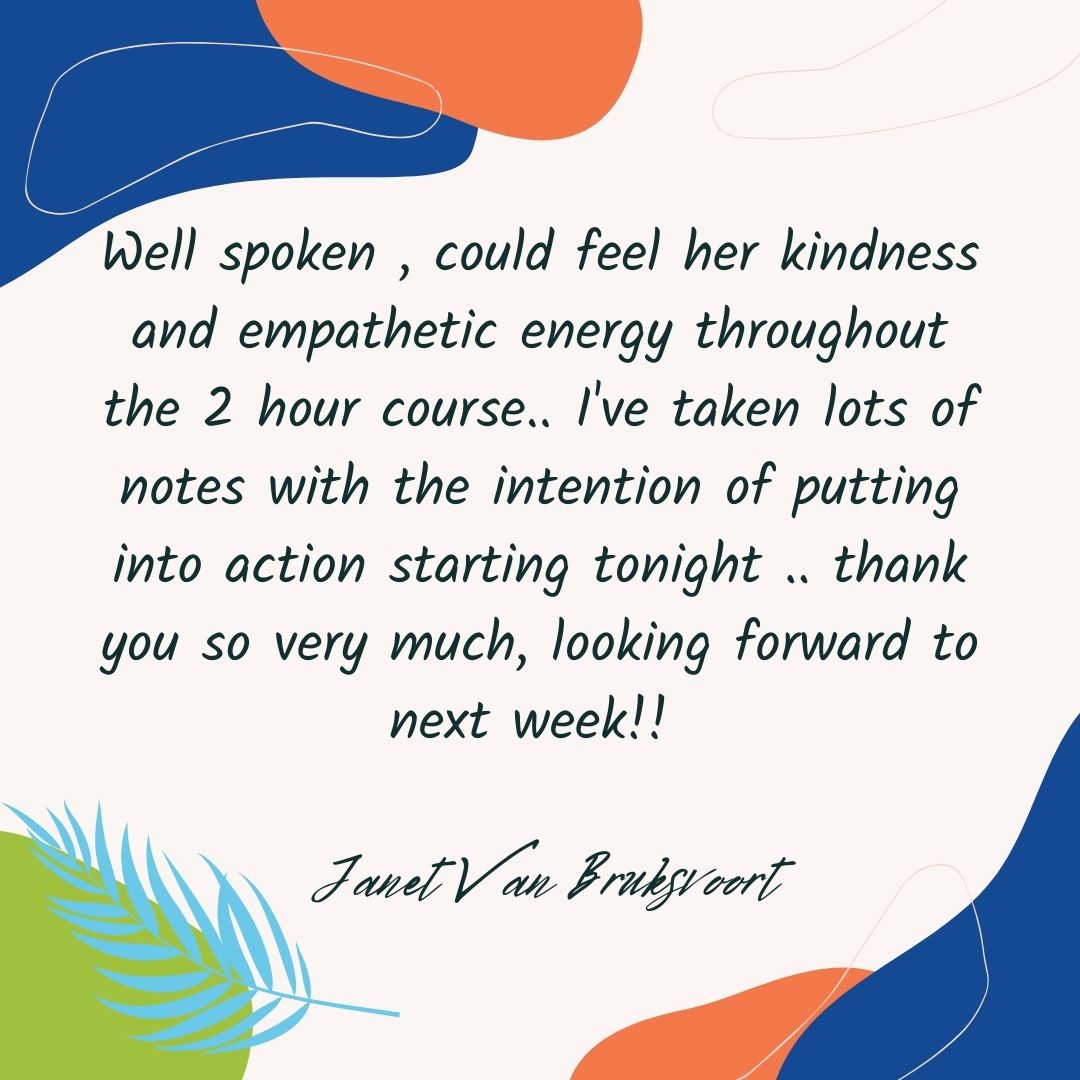 "I learned a lot about how my body communicates to me during this program. It taught me a lot about my core beliefs and values and it empowered me in new ways. The beauty of this program is in how it allows for our very individual healing processes in a way that we can take it as deep as we would like."
"I believe this program could help anyone to be empowered to create the life they want and give clear guidance to creating optimal health and passion. This program is certainly for those with symptoms but still extremely beneficial for those who yearn for a deeper understanding of themselves and what is holding them back from creating a life they love."
"This is a great course for anyone interested in healing. The course was fun, educational and insightful. As a massage therapist-in-training, it is a whole new way of looking at the healing process. It is about taking a step back to look at the bigger picture, then with this perspective, focusing in on the actual issue."

Frequently Asked Questions
Do I need to be a healthcare provider or practitioner to understand and use LISTEN or REBOOT®?
No healthcare background is required for either program as each is designed with the philosophy that anyone can heal so that we can have a Healer In Every Household!.
What if I don't have any knowledge of anatomy and I am not physically strong?
Don't worry- you don't need to know any anatomy, and these methods won't require you to use any strength.  There are diagrams and instructional videos that are easy to understand. The best thing about this program is that the techniques are so simple that you will feel confident using them after your first time trying them.
I don't have much time to study a new subject…
You will be able to study the lessons and start implementing them on the same day. How's that for fast!
Why is this program ongoing?
There's a big difference between covering up symptoms and permanent healing. It takes time for the mind and the body to adjust to this new reality. You will have full access to the program for those of you who want to apply everything right away BUT I will be available on an ongoing basis as lots happens through this process and our body has its own timing. During the transformation calls, we will be integrating the process step by step, adding more transformation exercises and processes through these calls.
How much time does this process take?
An insight that changes everything can happen within the first moments of the training. The point is that healing into awareness and greater consciousness requires personal observation. For some, it will go more quickly and for others, it will provoke more insight and more challenges. We all have our path. The more challenges and trauma's you have had in your life, the faster this process goes.
Is it complicated?
The body is not that complicated, but we tend to complicate the healing process. We are actually wired to heal and feel free in our bodies. You will learn to trust the process.
Will I succeed?
The more you understand about health and healing, the more you set yourself up for success. 

* All information, content, and material of this website is for informational purposes only and are not intended to serve as a substitute for the consultation, diagnosis, and/or medical treatment of a qualified physician or healthcare provider.
Copyright 2009 – 2023 – Manon Bolliger, facilitator and retired naturopath with 30+ years of practice & BowenCollege.com
retired, retracted, revoked, resourceful & resolved to share with you all the tools to take care of your health & vitality!
~ we will not spam, rent, or sell your information; however, by clicking the button above, you are consenting to us sending you relevant information. Privacy Policy | Terms Of Use