News from the Bowen College community
Bowen College is committed to patient-centered, pain-free care. Read news from our community.

Subscribe to the Bowen College blog to read the latest updates for holistic, patient-centered care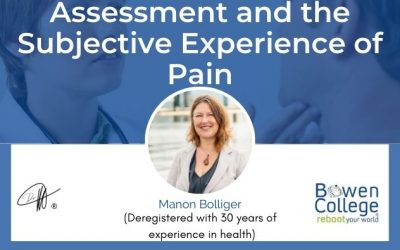 Continuing with our discussion of the role of assessment in the doctor's SOAP interview, I want to return to a topic discussed before: the character of pain. Pain is a good example of the conundrum doctors' face with regard to "assessment." The experience of pain is...
read more