News from the Bowen College community
Bowen College is committed to patient-centered, pain-free care. Read news from our community.

Subscribe to the Bowen College blog to read the latest updates for holistic, patient-centered care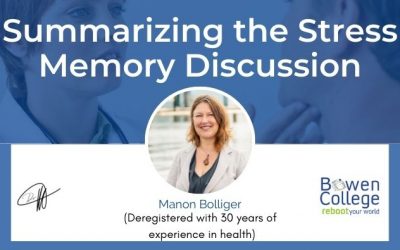 The last several posts have explored the biomechanics of stress memory. Reactions to all stressors are stored in memory. As stressors are activated or reactivated, the previously conditioned responses are retrieved from memory, primarily by the hippocampus, which is...
read more