News from the Bowen College community
Bowen College is committed to patient-centered, pain-free care. Read news from our community.
Subscribe to the Bowen College blog to read the latest updates for holistic, patient-centered care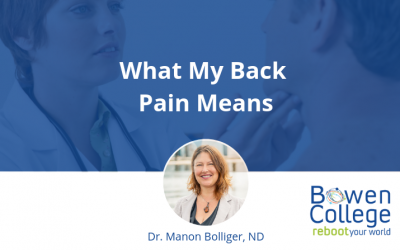 I recently treated a patient who was suffering from back pain.  She had seen a chiropractor and tried other therapies before someone told her that I could help her.   I asked her, "What's your back pain about?" To which she responded, "Well, no one has asked me that."...
read more