News from the Bowen College community
Bowen College is committed to patient-centered, pain-free care. Read news from our community.
Subscribe to the Bowen College blog to read the latest updates for holistic, patient-centered care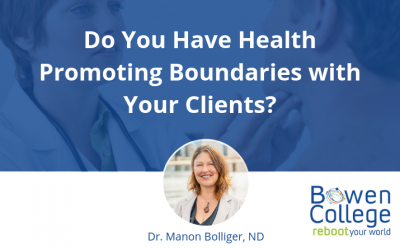 Do you have health-promoting boundaries with your clients? Do you suffer from a limited understanding of your role as a therapist? Unhealthy boundaries where we are taxing our own bodies may actually stem from a genuine desire to heal our clients despite knowing that...
read more