News from the Bowen College community
Bowen College is committed to patient-centered, pain-free care. Read news from our community.

Subscribe to the Bowen College blog to read the latest updates for holistic, patient-centered care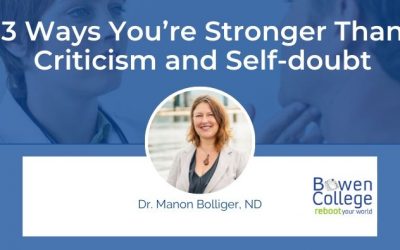 No matter what we do, self-doubt and/or criticism is inevitable. Like knives, words can leave us bleeding, but they can also cut what no longer serves us. Often, we're blind to our own flaws, and it's not until we see ourselves through other people's eyes, that we...
read more