News from the Bowen College community
Bowen College is committed to patient-centered, pain-free care. Read news from our community.

Subscribe to the Bowen College blog to read the latest updates for holistic, patient-centered care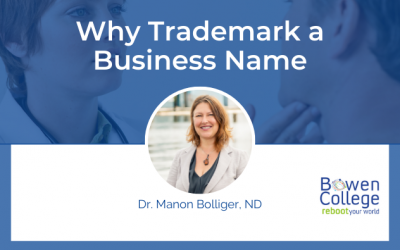 People have asked me why Trademark a business name. Provided you have the url for the name, there is a degree of security that your name and brand will allow you to stay in business. If you don't own the .com, it is always possible that traffic intended to go to you...
read more