News from the Bowen College community
Bowen College is committed to patient-centered, pain-free care. Read news from our community.

Subscribe to the Bowen College blog to read the latest updates for holistic, patient-centered care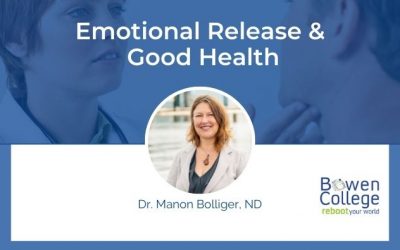 In my last post (https://www.bowencollege.com/the-double-edged-sword-of-expressing-our-emotions/) we considered the shortcomings of both suppression and expression as means for dealing with emotional trauma. Today we'll consider the third option: releasing. ...
read more