We welcome all Bowen practitioners from around the world to contact us about our transfer process and how they can be represented through Bowen College Inc. upon arrival to Canada. The following is a basic outline of the program requirements which need to be met to meet our standards of certification and representation through the governing boards and Bowen College. We understand the process of moving to Canada and starting your practice in a new country can be daunting and stressful. To help you meet the requirements and transfer with ease we have tailored the transfer process to accommodate you. The following will help you understand why you should join our community and what to expect as you move through the process.
Benefits of Transferring to Bowen College
Accreditation & Professional Recognition
Our program is the only program in North America recognized by the CEBHCP and the Natural Health Practitioners of Canada (NHPC). To receive insurance for Bowen Therapy and to practice professionally we recommend joining the CEBHCP as they will also issue you your professional Certification in Canada. To be recognized through this board you will need to complete the 
transfer
 process for practitioners with the desire to practice and be represented by Bowen College.
Worldwide Transfers Accepted for Credit
Bowen College accepts most training from across the world for credit into our program. The practical component of our program requires up to 90 hours of hands-on application in a classroom setting with an additional 10 case studies to be completed during training. As a professional in the field of BowenFirst™  Therapy, we understand you may have many years of practice and patient care and we want to credit you for this making our transfer process an excellent way to continue practicing in Canada.
Affiliations with Insurance Providers to Take Your Practice Anywhere in the World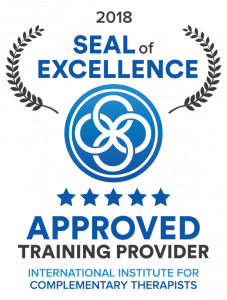 If you wish to travel in the future our program is also recognized by the BTPA in the UK and we are recognized by the  IICT for insurance (International) which will allow you to be recognized and covered across the globe with our curriculum. This allows you the flexibility to practice Bowen in several countries without having to take out separate insurance for each country.
A Supportive and Thriving Community
At Bowen College, we are dedicated to providing you with the opportunities to successfully build your practice and support you through our Bowen College Community. We want you to be apart of the growing group of Bowen Therapists represented by Bowen College and the CEBHCP and NHPC across Canada and the world by supporting each other through lasting relationships for support and growth. There is no better time to join Bowen College then now as we are fast moving towards expansion across the globe. There are exciting new developments which will allow you to decide where you want to fit into the community.
Requirements of the T

ransfer

 Process
Attendance or equivalent of the following: ( * means you will need to take this course independent of any previous training (no exceptions) and a **means equivalency can be reviewed for acceptance)
*Healing Accelerator Workshop – this 4-day workshop will allow you to be assessed by our instructors and review the difference in training to that of your previous training while giving you a chance to meet and connect with practitioners and students in the Bowen College Community
*Review, Integration & Exam-this can be taken at the same time as the Healing Accelerator Workshop as you will be asked to complete the practical assessment and Exam on the final day. If you feel you are in need of additional training you are welcome to defer this until the next training date. You must pass both the practical and written exam to be recognized with Bowen College
**Meridian Connections-This is the 1st module of Intro to Meridian Medicine and is offered with Bowen College through our student course site and can be completed in your own time or through distance ed. If you have an equivalent course you can challenge the exam through our Prior Learning Assessment Recognition (PLAR).
**Nutrition & Bowen- This is a basic nutrition course offered through our online Student Course site and can be completed in your own time or through distance ed. If you have an equivalent course you can challenge the exam through our Prior Learning Assessment Recognition (PLAR).
*20 case studies-these can be done with new cases or if you have prior cases to upload into your student course site each 3 visits per case-study so 60 sessions in total.
*3 supervised sessions,
*1 preceptorship,
*1 professional letter recommendation,
*1 personal letter of reference
**CPR C First Aid Certificate (renewed every 2 years)
What our practitioners are saying…

The process through transferring what I had previously known in Bowen Therapy, as well as Naturopathic Medicine, into Bowen College was a truly positive experience. Kathryn, whom helped me through the process, was very courteous, understanding and thoughtful. She took into consideration my background and gave me the opportunity to demonstrate what I know through the Accelerated Healing Workshop. Having already trained previously in Bowen Therapy, I thought it would be a good review for me. In fact, it was much more than a review – I had learned more about Bowen Therapy, healing and wellness, and more about my own healing capabilities. I felt empowered. 

Even though I had a prior learning assessment and was considered to be able to complete the Certified Bowen Health Therapist requirements, Bowen College considers more than just what I knew, but also what I can learn. I was offered the opportunity to take their advanced courses because they want to make sure I still get something out of this process which I am wholeheartedly grateful for. ~Dr. Romi Fung, ND