News from the Bowen College community
Bowen College is committed to patient-centered, pain-free care. Read news from our community.

Subscribe to the Bowen College blog to read the latest updates for holistic, patient-centered care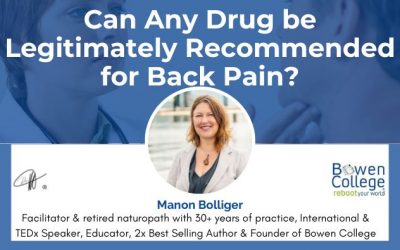 A 2003 systematic review of antidepressant treatment for chronic back pain concluded they produce only moderate symptom reduction (Staiger et al., 2003). Another recent review concluded that many drugs used for back pain are no more, or only slightly more, effective...
read more