Foundation Program
The Foundation Program is designed for people new to healthcare. It's the best place to start if you're looking to become a Certified Bowen Health Therapist (CBHT). Learn the groundwork for the healing process at your own leisure. Test your knowledge and deepen your understanding with unit quizzes. It has everything you need to become a great Bowen practitioner, so you're set for success.

Who is this for?

This is perfect for new health practitioners. This program is required for anyone who wants to become a Certified Bowen Health Therapist (CBHT) with the Canadian Examining Board of Health Care Practitioners (CEBHCP).
The Foundation Program includes:
Are you worried patients only get a check-up once or twice? Many practitioners struggle with patients who fall back into old unhealthy habits. This helps you connect deeply, so they're committed to their health and get the treatments they need. It clears away the blockages about money, time and other excuses people make. When you build trust, you attract more patients and retain the ones you have.

Turn your self-care into a powerful healing tool. Learn how to heal others by first healing yourself. Learn to let go of your own inner wounds and empower yourself. This workshop teaches you how to serve others without feeling burnt-out.

Hailed by our graduates as their favorite part of the program, you get to address different conditions and experience the treatment for yourself. This course shows you practical applications of Bowen therapy for all your patients. Through case studies and hands-on work, learn the science behind it and its many applications.

This course focuses on human anatomy in relation to Bowen therapy. Learn about the eleven body systems. Understand how the different muscle groups work with the endocrine system, the respiratory system, the cardiovascular system and more.
This anatomy course teaches the function, origin, and insertion of the muscles of the body. This knowledge assists the therapist in assessing a client's individual needs in order to alleviate health problems, stress, and balance body functions.
This course introduces the basics in nutrition. It helps you recognize how the diet impacts the client's overall health and well-being. We talk not only about the importance of a balanced meal, but also the psychosocial aspects that determine healthy choices.
If you've taken equivalent courses elsewhere, please let us know before enrollment.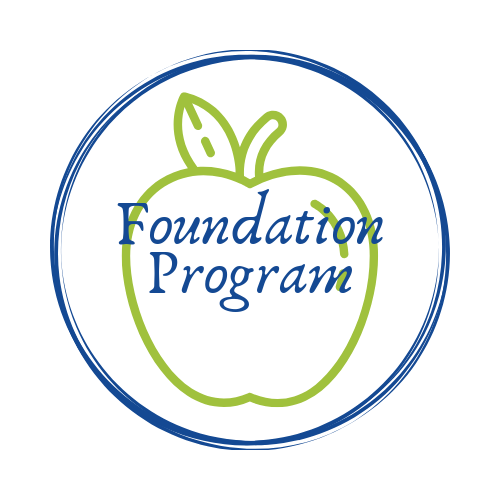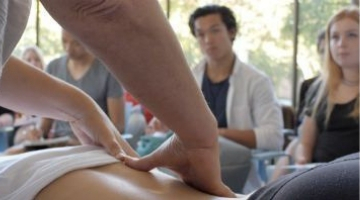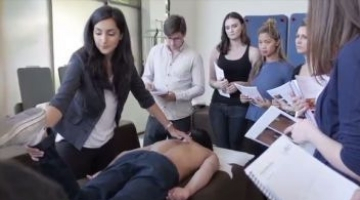 "Manon's extensive clinical experience using the Bowen technique allows for a learning experience that is rich, in-depth and comprehensive. She is tremendously generous with her clinical pearls so that all of her students can benefit from and be successful Bowen practitioners."
Are You Ready to Take the Next Steps:
Step 1  Schedule a call with our team and find out where you fit into the programs.
Step 2  Register by paying for the program best suited to your needs.
Step 3  Access our student member site for access to your eCourse and trainings.