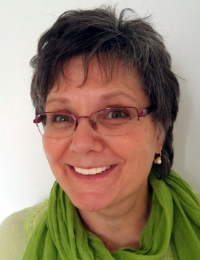 The day I discovered Bowen Therapy I was excited. After seeing the benefits and results for myself and in friends and family I knew I needed to learn more about it. I remember coming home from my first day of Bowen training thinking how everyone can benefit from Bowen Therapy!
20 years in Pension, Payroll, Benefits and accounting had stressful, deadlines and times of feeling burnt out. Venting my frustration while walking with a girlfriend she asked me  "What do you think you will do in your next life?"  My response was it will be in the health and wellness field. Next thing I knew I met a Bowen Therapist in my chi kung class and curiosity led me to learn more.
4 years later I have a practice in Brampton, Ontario and a mobile service that extends into the GTA.  I am a certified Bowen Health Therapist and two years ago became a Certified Reflexology Therapist adding Reflexology to my practice.  I continue to learn from my clients and I see results every day with Bowen and I am thrilled to be a Workshop leader and share Bowen Therapy
Location:
City: Brampton
Province: Ontario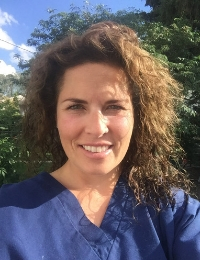 I began my Bowen journey in 2006 after I was at a health seminar with my uncle who had frozen shoulder. There was a Bowen practitioner there who asked for volunteers with pain. His shoulder was mobile and pain free in just minutes. It was a miracle before my eyes, as he had been working with many other modalities before with no relief. I decided to register for the class the next day. Since then the miracles have been endless!!! I am so grateful and blessed to be able to do this full time and witness the most amazing transformations of pain and imbalance to health and freedom every week. I was in the Canadian Royal Navy full time when I started Bowen, since then I have been able to help numerous military members with various conditions on ship and land. I have transitioned into the reserve force now part time and continue my service in health and well-being.
I am also a registered massage therapist, and do various modalities, including aquatic therapy; when I combine Bowen with absolutely everything I do, the healing benefits are exponential. Bowen enables my work to be so efficiently effective, and it's gentle on my body as a practitioner.
I am so grateful to have tapped into this incredible method of powerful healing.
Location: near Westmount Mall
City: Edmonton
Province: Alberta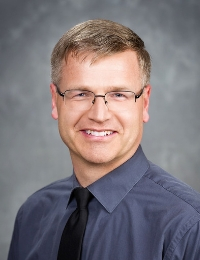 Certified Bowen Health Therapist, Registered Reflexology Therapist, and soon to be Registered Massage Therapist (Fall '18)
Christopher English earned his certification in Reflexology in 2016 and Bowen Therapy in 2018.  He has earned a Diploma in Massage Therapy from the 2200-hour program at the Atlantic College of Therapeutic Massage (ACTM) in Fredericton, NB in July 2018.  He is a member in good standing with the Atlantic Canadian Association of Reflexology (ACART).
For many years, Christopher was a manager in a large greenhouse operation. He started pursuing his passion to help people regain their health and wellness in 2014, when he attended a weekend course on Bowen Therapy.  He gives credit to his mother for initiating this passion.
Originally born in Bermuda, he moved to New Hampshire in the cold, wet month of October, and his immune system couldn't keep up with the climate change.  His mother spent many nights giving him foot reflexology.  Now he is passionate to pass the benefits on to others, particularly moms!
He has practiced Bowen Therapy over 4 years and is excited to spread this simple and yet powerful therapy onto others.
Christopher's main focus is to listen to the needs of each client and provide caring, intentional treatments.
Location: Healthy Bowen
City: Keswick Ridge
Province: N.B.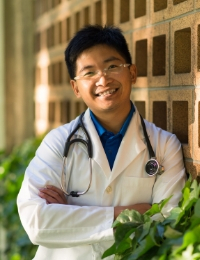 Dr. Romi Fung, Naturopathic Doctor and Certified Bowen Health Therapist Bio:
Dr. Romi Fung, ND is a licensed Naturopathic Doctor practicing in the heart of the City of Richmond, BC. Dr. Romi graduated from the Canadian College of Naturopathic Medicine, receiving a Doctor of Naturopathy. Prior to his medical education, Dr. Romi obtained his Bachelors of Science in Health Sciences from Simon Fraser University. Dr. Romi is a member of the British Columbia Naturopathic Association, Canadian Association of Naturopathic Doctors, and the College of Naturopathic Physicians of British Columbia.
Dr. Romi holds a strong passion in community work and health. At a very young age, Dr. Romi wholeheartedly volunteered in his community for numerous causes at various locations and events including senior residences and centres, shelter homes and community wellness clinics, research in nutrition, and celebratory sites for the Vancouver 2010 Olympics, and medical missions in third world countries, amongst many other opportunities. Dr. Romi's altruism continually develops his passion for building his community. Ultimately, Dr. Romi chose to be in healthcare knowing that he can make a difference in building the community through health.
Even with all the community work he does, Dr. Romi had always wanted to be a doctor; a doctor that did more than just treat the disease or lab values, but also treats the person as a whole. He wanted to be someone that just not focuses on the physical, but also mental and emotional health as he feels each level is interconnected. It was during his medical studies when he encountered the beauty of Bowen Therapy. He found that Bowen Therapy coincided with the philosophies of Naturopathic Medicine where such a gentle treatment can stimulate the body's innate healing abilities.
Location: Richmond Family Chiropractic
City:  Richmond
Province: B.C.
Dr. Romi has practiced Bowen Therapy with great success in complaints such as chronic pain, sciatica, fibromyalgia, anxiety, and stress management. He feels privileged to be a major part of optimizing the health of his community through his work in Naturopathic Medicine and Bowen Therapy.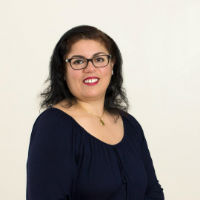 "I am a licensed Naturopathic Doctor located in Ontario, Canada. My passion for medicine developed at an early age and stems from the medical environment in which I was raised. Thanks to my parents, both of whom are mainstream physicians, I was regularly exposed to the medical treatment of countless neighbours, relatives, and friends. At the age of eight, it was official; my desire to treat those around me was born and I had my mind set on becoming a mainstream physician myself. I began my medical practice in 1996, upon graduating from Ain-Shams University Medical School in Cairo, Egypt in December 1995.
By the time I became a Canadian citizen, I had already begun to feel that there was a crucial element missing from my medical practice; one preventing me from providing my patients with the best possible healthcare treatment options. It is when I eagerly broadened my medical knowledge to encompass the field of both Naturopathy and Homeopathy that this void was almost completely filled. In 2015 I graduated from the Canadian College of Naturopathic Medicine, as well as the Canadian College of Homeopathic Medicine.
While diving into this new exciting world of Natural Healing, I stumbled upon a special healthcare modality that would give me the tools to connect with my patients through touch and which would provide me the final, missing piece I was looking for. This method was "Bowen Therapy", the gentle yet powerful techniques of which continue to fascinate me. In 2016 I was certified as a Bowen Health Therapist from Bowen College.
My main focus as a Healthcare Professional has always been and will forever remain relieving pain and discomfort, as well as teaching my patients how to help themselves and their loved ones stay healthy.
Stay tuned for the free Reboot workshops I will be providing on behalf of Bowen College. In the near future, I will be teaching you how to effectively listen to your body and I will provide you with informational tools to help you and your family safely exercise natural care in the comfort of your own home. After all, I am a firm believer that there is a healer in every household. I am looking forward to meeting all of you healers and see you then!
The dates and locations of the Reboot workshops are to be determined!"
Location:
City:  Markham / Toronto
Province:  Ontario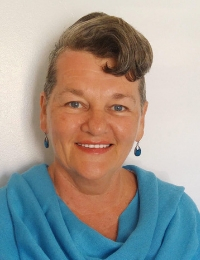 Having had a career as a Manager in the financial world at a very young age gave me the determination, drive and motivation to want more out of life. After a number of years in the corporate world, life presented itself with new opportunities. With a strong will to revitalize and reinvigorate myself, I went back to school to awaken my desire in the wellness field.
I have found my true passion for life. I am contributing to the wellness of others by teaching them how to handle everyday stress. This allows them to de-stress and become proactive with their health and wellbeing, which is what we all strive for.
Artistic by nature, focused on fostering connections and helping people find balance and wellness, I like to share my experiences with like-minded people. I am a Certified Bowen Health Therapist since 2009 and use Bowen to help people with various health issues.
Location: ASAP Feeling
City:  Brampton
Province:  Ontario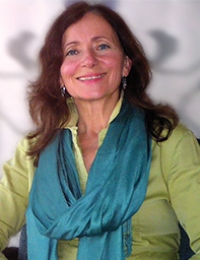 I first graduated as a Registered Nurse in Quebec City in 1979. For the next five years, I worked as a nurse in an Inuit community in the Arctic and in Montreal with children suffering from cancer and other degenerative and chronic conditions. In 1985, I graduated from the Nurse‑Midwifery Program at St‑John's University, Newfoundland, and subsequently worked at a high-risk maternity hospital in Montreal. Seven years of nursing and caring for those involved in the passages of birth and death played a determining role in my professional development. More than ever, I was convinced that there were certainly in nature some other approaches or methods that could prevent and alleviate the suffering of so many, and help in the cure of their chronic ailments.
This belief led me to a search for alternatives and eventually, to naturopathic medicine, homeopathy and to Bowen therapy. Although they are gentle in approach, these methods are of a preventative and healing nature while being safe and empowering.
For me, naturopathic medicine has become more than a medical system. It is an art of living where there is harmony with the laws of nature, the self, others and the surrounding world. My work is my life. My life thrives through my work.
Since offering my services on the Sunshine Coast and opening the Sequoia Naturopathic Health Centre in 2011, I have supported hundreds of clients to restore their health, build strength and create freedom in their lives.
It is for me a real privilege, honour and joy to be working with you.
Location: Sequoia Naturopathic Centre, 8442 Redrooffs Road,
City: Halfmoon Bay
Province: British Columbia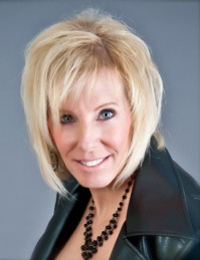 Diane graduated from the University of New Brunswick with a Bachelor's Degree in Sport Science, concentration in Kinesiology in 1984. Her desire to continue in the medical Field lead to a two year continuation of her studies to become a Registered Nurse in 1986. After extensive travel experiences throughout Europe and the US for 18 years, practicing nursing as well as teaching in areas of fitness and health, she decided to become a Bowen Practitioner in 2004.
Diane has continued to further her studies in Bowen Therapy. The last few years she has returned to California and most recently to Vancouver learning advancements to add to her existing experience and knowledge.
The last three years have found Diane back in her hometown of Moncton, NB, where her business Body by Bowen, specializes in treatments focusing on Alternative Therapies utilizing Bowen Therapy, NST, Advanced treatment of TMJ disorders, as well as Essential Oil therapy and Massage Therapy. Her designation as a Naturopath allows for Insurance Coverage for most health insurance companies in the Maritimes.
City: Moncton
Province: New Brunswick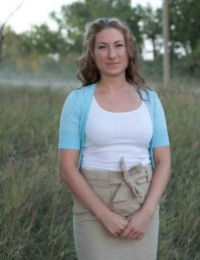 Naomi Whelan, ND received her BSc (hon) in Anatomy and Cell Biology at the University of Saskatchewan, graduating with high honours in 2006. This background instilled a deep appreciation of nature and the complex ways in which organisms develop, adapt and heal. She continued her studies at the Boucher Institute Naturopathic Medicine and currently practices at True Potential Health in Saskatoon, SK.
Naomi discovered the healing potential of Bowen Therapy while seeking treatment for chronic neck pain. As a gentle treatment that stimulates the body's innate healing response, it fit perfectly with the philosophies of Naturopathic Medicine.
This inspired her to become a certified Bowen First therapist and finds it has been an excellent addition to her clinical practice. Naomi is a member of the Saskatchewan Association of Naturopathic Practitioners and Canadian Association of Naturopathic Doctors.
It is for me a real privilege, honour and joy to be working with you.
Location: 1810 8th Street East, Unit 3
City: Saskatoon
Province: Saskatchewan