OUR INSTRUCTORS
Our instructors are masters in the healing art and science of Bowen Therapy. They are practicing and teaching across the country and around the world. Becoming an Instructor at Bowen College requires dedication, passion and a truly holistic, flexible approach to education!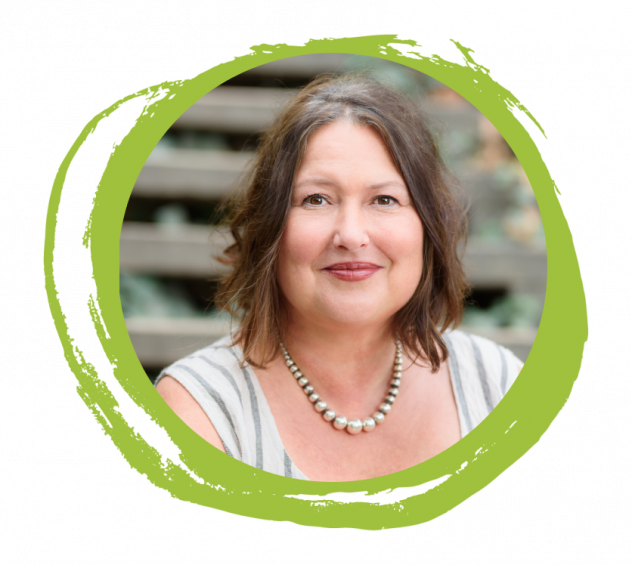 Manon Bolliger, Facilitator, Retired naturopath with 30+ years of practice,🙂
"The art of Bowen is evident in its skilful application, comprehensive understanding of the body's path to healing, and the integrity and intuitive mindfulness of its therapists" – Manon Bolliger
Manon Bolliger helps her patients discover that health is freedom, not only on a physical level but on an emotional, mental and spiritual level as well. Recognized for her level of expertise, and passion for healing, she has become one of Canada's leading classical homeopaths and BowenFirst™ practitioners. During the past two decades, Manon has helped thousands of patients, from all walks of life to heal themselves, ranging from rural farmers in Nova Scotia, corporate CEOs in Toronto to Tri-Athletes in BC.
Throughout her career, Manon has honed and diversified her skills, teaching and training students in health care and pain relief, while creating a healing movement that embraces symptoms, as opposed to fighting them. A collaborative doctor-patient relationship is key to her healing approach. She helps each patient understand the vital role they have to play in their own unique healing process, so they can go beyond the diagnosis, to experience true health. "BowenFirst™ Therapy serves as a vehicle to empower people in their own experiences through their bodies and their limitless capacity to transform and heal – all the while acknowledging their own contexts, their experiences and exploring their mindsets for health."
In 2007, she founded Bowen College, the first Canadian college of its type to embrace and enhance the legacy of Tom Bowen, offering Bowen therapy courses and certification, around the world. Bowen College is the only college to incorporate the art and science of Bowen therapy and Manon's unique L.I.S.T.E.N methodology into its curriculum. "Our purpose is to inspire and educate practitioners and the general public to trust in the wisdom of the body by offering an approach that is gentle, effective, and safe for pain and stress elimination."
In addition to being director of Bowen College and the Cornerstone Health Centre, in Vancouver, BC, Manon still finds time to capture audiences as an inspirational author and speaker — sharing her revolutionary insights into healing and the mind, body relationship.
Location: Bowen Island
City: Bowen Island
Province: British Columbia
Contact: [email protected]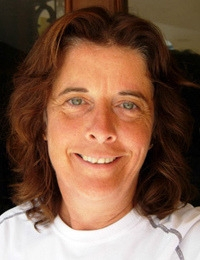 Wanda Parks
Wanda Parks is a Senior Bowen Instructor with Bowen College. She has 30 years experience of working with the body, where she has accumulated in-depth knowledge of the human body from the cellular level to the manipulation of body tissue. As well she has studied with leading experts in the field of FASCIA. Wanda was a Cytotechnologist for 18 years where she taught in the Cytotechnology Program at the Northern Alberta Institute of Technology, along with Histopathology and Hematology Laboratory classes. She set up and ran the Cytology Department at one of Edmonton's main hospitals.
Wanda instructed for 5 years Anatomy, Physiology and Pathophysiology in the Massage Therapy Program at Metro Community College in Edmonton, where she also did curriculum development and taught in the Acupressure Certification Program combined with managing the holistic Therapy Program. Wanda's career path shows the breadth of her education. Wanda used her deep intrinsic knowledge of the human body to develop the Anatomy and Physiology, Palpations and Fascial Connection courses for Bowen College. Wanda is founder of Insight Holistic Health in Edmonton, Alberta. She is a Bowen Therapist, Massage Therapist, Craniosacral Therapist, Nutritional Consultant and has completed training in Somatoemotional Release, Pediatric Craniosacral, Visceral Manipulation and Myofascial Release Techniques. Her teaching and practitioner experience positions Wanda to teach Bowen students to facilitate their clients to wholeness on all levels – emotional, mental, spiritual and physical.
Student Testimonials
"I enjoyed her friendly openness, enthusiasm, and her passion for the material."
Sandeep Vaid
"Excellent knowledge, clear instruction, relaxed and humorous."
Monica Robinson
"No dull moments! Wanda is a skilled teacher and therapist. I was pleased to be able to take the course with her."
Christine Rickard
Location: 6010-90 Ave
City: Edmonton
Province: Alberta
Contact: [email protected]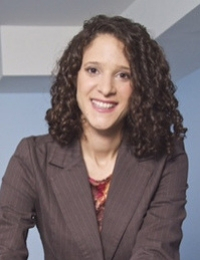 Dr. Connie Pugliese
Dr. Connie Pugliese received her BA in Kinesiology at York University in 1998. Since then she has had a passion for health and wellness. That is why she continued her education to receive her diploma from the Canadian College of Naturopathic Medicine (CCNM) in 2002. In her 4th year of naturopathic studies, Connie was introduced to the Bowen technique and felt that it was a perfect therapy to compliment her skills for helping people with all sorts of pain.
Dr. Connie completed her Bowen Technique training in 2002 and became a teaching assistant with Dr. Manon Bolliger ND at CCNM. She continued training to the advanced practitioner level and now shares her knowledge and experience with the many students and graduates in BCI's mentoring program and as an Instructor.
Dr. Connie is thrilled to be able to teach this wonderful technique to interested people. She has a private practice in Richmond Hill and treats all ages and all conditions with both naturopathic and Bowen techniques.
Student Testimonials
"The clarity of the course material and hands-on quality was immediately useful."
Delwyn Higgens
"Connie really knows what she is doing and gives me the confidence to perform the moves and be effective."
Student
(Lower Body Student)
"Lots of time for practice, and great feedback- Top notch!"
T. Allen
"This was my first contact with Bowen and I love it! Connie has a lot of patience. I am impressed- I would love this course to be longer!"
Joana Gyorgy
Location: 106 Eleanor Circle
City:Richmond Hill
Province:Ontario
Contact:[email protected]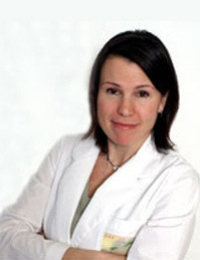 Amber Korobkina
Everything changed for Amber Korobkina when she injured herself at work several years ago. What she thought was a pulled muscle progressed to be the most excruciating pain she had ever endured, leading her down the path of every type of therapy imaginable.
Despite her quest for relief, the condition continued to worsen and Amber was told by her doctor that her only hope would be to undergo spinal surgery.
Amber's life took a turn for the better when a co-worker recommended Bowen Therapy. Just a few treatments of this Australian technique proved to be the turning point for Amber, and her back problem is now a distant memory.
After a heartfelt decision to go back to school and become a professional Bowen practitioner, Amber has mastered the Bowen Technique, providing treatments to thousands of others in pain. A certified iridologist with her degree in nutrition, she now owns a chain of natural health clinics offering Bowen treatments along with other natural modalities. Trained by Bowtech's senior instructors as well as Ossie and Elaine Rentsch, Amber embraces the opportunity to share her passion for the Bowen technique with the students of Bowen College.
Location: 416 Pearl Street
City: Burlington
Province: Ontario
Email [email protected]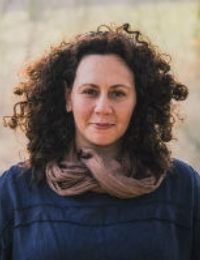 Jihan Adem – Lead Tutor in the UK
Since experiencing the technique in 1995 shortly after it was brought to the UK from Australia, Bowen has opened some incredible paths and led her to some truly amazing places. The wealth of these experiences is brought together into the training room of Bowen College, where Jihan's passion and drive to teach and share this work is infectious.
The treatment Jihan initially experienced gave a surprising, immediate and profound effect.
This led her to enquire further and to train to be a therapist. Within the following years she would prove herself to be a truly professional Health Practitioner and Bowen Therapist. Jihan continues to run a busy private practice in Devon, whilst organising and taking part in national and international conferences and not just in the field of Bowen….
The Bowen community around the world continues to grow every year. It is wonderful to see how it is developing over time. When we first met the technique back in the 90's in the UK, most people had not heard of it. Now we have this college dedicated to achieving professional standards in therapy and education built on decades of experience.
Bowen is one of the most popular treatment modalities currently being learnt in the UK. For the relatively short amount of time it has been taught for, in comparison to ancient Chinese medicine such as Acupuncture for example, it is going from strength to strength and the number of practitioners training are high.
"Having thoroughly enjoyed teaching Bowen for so many years now I have never fallen out of love with this modality. I also feel very passionate that the mind is respected as a valid place to start to understand the seat of someone's disease.
Yes, it is desperately important to have a good understanding anatomically of the structures that you're working with, when performing treatment but it is also completely necessary to understand how the entire system works.
Finally here in the UK, at Bowen College, we are able to present to you a system that looks at and teaches not only about how the body works and how the body responds to bodywork but also how the mind works -and opportunities to train in both arenas"
Jihan's clinical and teaching experience, the years she has taught, her dissection lab work and the huge number of other dedicated individuals who she has had the great fortune to collaborate with and learn from, come together now to create this place of wisdom. She is looking forward to sharing her passion and drive with you.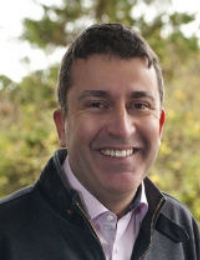 Austin Burn-Jones
Austin is an experienced trainer and lecturer in The Stress Response. He owns and runs The Body Curious, which is a platform of courses and lectures on aspects of human dis-ease and healing process, as well as bringing to light some of the forgotten wisdom of Ancient Western Medicine.
He is also a seasoned Bowen Practitioner and Bodywork Therapist of 12 years, specialising in Frozen Shoulder, Whiplash and Migraine resolution at his clinics in Totnes and Exeter.
"The courses I deliver are designed for everyone. Anatomical learning is not a prerequisite – but an interest in the human body is helpful. I deliberately avoid terminology as much as possible during my lectures and courses, particularly at the beginning – we all need to be starting from scratch if we want to learn anything. Unlearning what we think we know is the tricky bit. My approach to this is that it has to be fun and entertaining as well as instructive.
The Human Body is an incredibly complex and fascinating piece of craftsmanship. As practitioners we need to be able to translate in a very practical way what is going on to help patients understand, without blinding them with mind boggling gobbledegook.
The aim of my approach is to reengage with the boring stuff and come out the other end excited and asking questions. We then become motivated to apply ourselves."
Austin's Qualifications include: MSc Athletic Therapy, BSc Osteopathy, Diploma Bowen Technique, Still's Technique, Visceral Manipulation and APBC Technique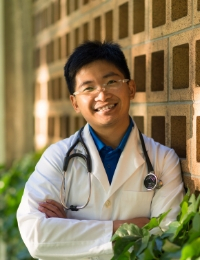 Dr. Romi Fung, ND
Dr. Romi Fung, ND, graduated from the Canadian College of Naturopathic Medicine, Canada's premier college in Naturopathic Medicine in Toronto, Ontario, having obtained a Doctor of Naturopathy. Prior to his medical education, Dr. Romi graduated with a degree in Health Sciences from Simon Fraser University with a focus on Applied Bioethics, Pharmacology, and Cell Pathophysiology.
In addition to his formal education, Dr. Romi has extensive education in the nutritional sciences. He has studied Holistic Nutrition at the Canadian School of Natural Nutrition. Dr. Romi is Precision Nutrition Level 1 Certified with a Certificate in Exercise Nutrition, and is also Level 2 Certified as a Master Coach. He is also a Certified Bowen Therapist and Workshop Leader from Bowen College, the only training school for Bowen Therapy in North America that has an independent accreditation from the Canadian Examining Board of Healthcare Practitioners and Bowen Therapists Professional Association.
Dr. Romi believes that the core to being a doctor is being the educator – educating patients what it means to be living optimally and healthily. He is currently practicing in the heart of the City of Richmond, British Columbia utilizing Bowen Therapy as a core of his modalities along with Naturopathic Medicine. Dr. Romi uses each and every interaction with his patients as a learning opportunity not only for the patient, but also for himself. By listening and learning more about the patient's story, he not only understands what their needs are, but also what kind of learning necessitates the optimal lifestyle of the patient.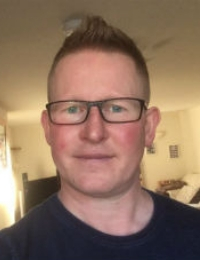 Darren Cornish
Darren is an experienced and long established Paramedic and Emergency Healthcare Practitioner. 
Having started his career working with people as a Medic in the Army and a member of the St John Ambulance service, he progressed to joining the Ambulance Service in 1999, where he remained for 19 years working as a Paramedic. During this time Darren achieved great experience and underpinning knowledge in his field, delivering high class continuous and seamless professional patient care.
In 2017 Darren left the Ambulance service to take on the role of a qualified First Aid Tutor and assessor, achieving this by taking and passing exams under the NCFE level 3 in Education and Training, along with his registration as a Paramedic. He started his own successful business where he teaches First Aid to the public and his courses consistently achieve a 100% pass rate.
Darren's motto is to make learning FUN ( Factual, Understandable and meeting the learner's Needs). Darren is a conscientious, assertive and proactive young man, looking to help others by giving them the skills to help others.  He draws from and imparts with others, a wealth of experience gained from the emergency pre-hospital setting, to deliver bespoke and professional training that will cater for all eventualities in a multitude of settings.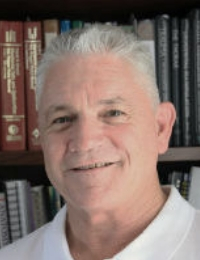 John Garfield
John owns and runs the College of Applied Myo Skeletal therapy. 
Applied Myoskeletal Soft-Tissue Therapy (AMT), developed by John. an Australian Soft-tissue Therapist, is a gentle, relaxing, and effective, non-oil, soft-tissue therapy for the assessment, treatment, and management of soft tissue injury, pain and dysfunction of the neuro-musculoskeletal system.
It contains transverse soft- tissue moves, along with a wide variety of muscle releases involving various sustained holds to treat soft-tissue dysfunction.
AMT represents the development of more than fifteen years research and clinical experience and incorporates many safe and gentle methods that are not taught elsewhere.
Designed as a postgraduate course, AMT is a valuable complement to all therapies, including Bowen Therapy, Remedial Massage and its variations, Kinesiology, CranioSacral Therapy, Positional Release Technique, Reflexology, Aromatherapy and Physiotherapy without undermining the principles of any modality.
John's qualifications include:
Cert. IV Training & Assessment, Diploma Remedial Massage, Diploma Bowen Therapy, Soft-Tissue Therapy, CranioSacral Therapy, Positional Release Technique and Visceral Manipulation. John lives in Gold Coast, Queensland
Visit site. appliedmyoskeletal.com.au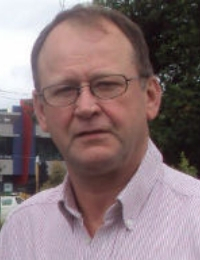 David Howells DC (OCC). Cert.Ed. MAMCST. MBTPA
David has taught The Bowen Technique since 1996 in both the U.K and abroad, he is one of the most experienced teachers and busiest practitioners in the U.K.
David Howells was born in South Wales and grew up on his family's farm. He initially began his career in agriculture and in 1979 he qualified as a teacher in further education at Birmingham University. Expanding his teaching into other agricultural and further education colleges he eventually gained the prestigious post of Director of Agricultural studies at an Oxford college.
After sustaining a number of sports injuries, David began to seek alternative treatments to orthodox medicine. He initially found it in Chiropractic treatment, which gave him considerable relief and awakened his curiosity in complementary healthcare. A chance meeting with the principal of the Oxford College of Chiropractic cemented his interest and resulted in him successfully completing a four-year diploma course in Chiropractic and setting up a practice.
In 1994 David's career path diversified again when he trained in The Bowen Technique. He discovered that the Bowen approach of treating the whole body, and not just an isolated area, facilitated extremely effective results. He was impressed that Bowen's methodology alleviated a whole host of physical problems ranging from acute injuries to chronic and long-standing conditions.
He was also integral in setting up The Tom Bowen Legacy Trust Fund in the U.K in 2010. The Tom Bowen Legacy Trust Fund was formed to support children with disabilities, offering help to children who have received Bowen Therapy treatment and providing gifts of electrical and mechanical equipment to enhance their quality of life.
Contact David @ [email protected]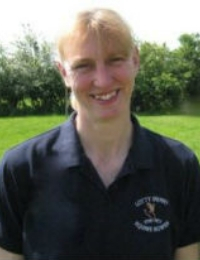 Lotty Merry
Lotty Merry has had over 40 years experience with horses, firstly competing in several different spheres, mainly at local level.
In 1988 she trained with Sue Featherstone in Hertfordshire and competed ABRS grooms certificate, in 1989 she worked at a large livery yard, Staggs End Equestrian near St Albans in Herts but after a back problem Lotty had to stop working directly with horses and enjoyed owning a TB gelding, Sevan, with whom she competed, mainly doing Hunter Trials, ODE and some show jumping.
After a change in circumstances in 2002, Lotty took her HGV test and then began training in The Bowen Technique in 2003, becoming qualified to treat humans in 2004. She also completed the ITEC Anatomy & Physiology plus Massage diploma at that time. With her initial passion always being horses, Lotty then went on to train to treat horses and qualified back in 2005.
She now runs a hugely busy and very successful yard, 'Rose Farm' in Catcott where the Rose Farm College of Equine Studies is based. You can find Lotty either on the road treating horses around Somerset and surrounding counties but also at various stages of each year running Equine Bowen courses.
Lotty's courses are always fun. Having a base such as Rose Farm allows easy access to a range of complementary instructors in the art of saddle fitting, zoopharmocognosy, equine nutrition, laser therapy and dissection.
Each of these additional areas gives you the student the practical skills needed to be a knowledgeable Equine Bowen Practitioner.
Visit site @ rosefarmequine.co.uk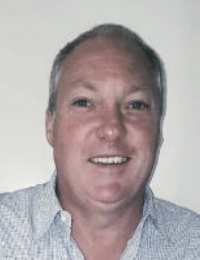 Graham Pennington
For more than 27 years now, Graham Pennington has been practising Bowen therapy, naturopathy and acupuncture in his busy, multi-practitioner clinic in Warrnambool, Australia.
As a young naturopathic graduate, he was introduced to the Bowen technique when he took over the running of Ossie Rentsch's clinic in Hamilton in 1989. This unique opportunity provided an intense exposure to the system of therapeutic bodywork that would become such an important component of his professional life.
In addition to his experience in Hamilton, Graham has also received extensive mentoring and invested many hours observing Dr. Romney Smeeton DC in his Geelong clinic.
He has spent the last twenty-three years practising, teaching, and developing the Bowen technique. In this book, A textbook of Bowen Technique, he seeks to share his clinical knowledge and experience with the practising Bowen therapist and this is also shared when he travels and teaches his courses throughout Australia and Europe.
Visit site @ bowenseminars.com.au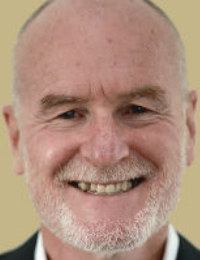 Ron Phelan
Australian born and living in the Geelong area, Ron originally trained in remedial massage, Bowen technique in 1996 and since 1998 has been practising predominantly with Bowen with his clients.
Working in the Geelong region, he has had the opportunity to treat many Tom Bowen's original patients. This has given him an invaluable insight into the understanding, efficacy and history of both the man and the technique.
He has also had exposure to the work of three of the original students of Tom Bowen's in either workshop or in clinical practice. Ron brings to this workshop many years teaching combined with many hours of practical experience as a therapist.
Ron organised the official monument to Tom Bowen which now stands in the park across from the house the Tom originally started practice, in 1957.
He blends this rich experience with that of the knowledge gained from the work of Dr Stack in the USA and Dr Mahony in Australia to present this unique insight into the function of the TMJ.
In 2003, he initiated the "Tom Bowen Legacy Trust Fund" in honour of Tom Bowen's work in Geelong. The fund was set up to further the legacy of Tom's work with children with disabilities.
Ron is committed to the development and further understanding of this unique Australian mode of therapy. Ron Phelan has trained under three of Tom Bowen's original students, also having had treatment from four of the original six.
In 2011, Ron presented this work to a group of Dentists in Sydney and plans in 2017 to continue spreading the knowledge of the TMJ to health practitioners around the world.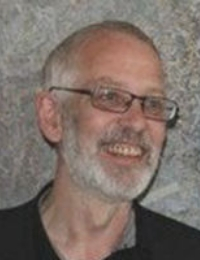 Margeir Sigurðsson
Margeir first studied as a CranioSacral Therapist in London the mid-1990's.
He naturally progressed to teach this technique and taught for many years in Iceland. In 2003 he expanded his skill set first learning the Bowen Technique in the UK and then went on to establish and teach the Bowen Technique in Iceland as the countries first Bowen Instructor.
More recently Margeir has moved to Denmark. He has used his many years of practical hands-on experience with clients and has combined the understanding given by practising these two great treatments to bring a 'cranial' insight into what we do when we perform Bowen.
Margeir's teaching style is relaxed and informative. Class delegates are always given ample time to have plenty of practice time and also time to explore in a flexible fashion.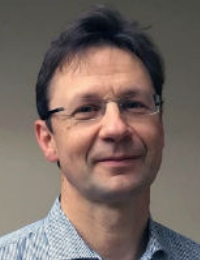 Andrew Zaranko BDS
Andrew Zaranko is passionate about dentistry.
Andrew Zaranko has been the head of his practice since 1990 working predominantly in the North East of England with a wonderful team of staff.
He has attended postgraduate courses around the world with some of the top names in both dentistry and biomechanics. His keen interest in occlusion led him to the workings of the temporomandibular joint (jaw joint) which was key to the expansion of his knowledge.
Andrew's ongoing learning about the body both in whole body systems biomechanically and the relationship between the teeth, the head and the connection to the human body lead to an unusual wealth of knowledge in one individual. It isn't often you will find a dentist so dedicated to understanding the impact that moving a single tooth will have on the human body that he has also trained as an Amatsu practitioner to enhance his tactile skill set and his ever-increasing breadth of knowledge.
Andrew is a member of the following organisations:
British Dental Association – past local chairman
British Orthodontic Society ~ British Society of Occlusal Studies
British Society for Study of Cranio Mandibular Disorders
Past Alumni member of the Dawson Academy
Andrew's Practice @ belasisdentalpractice.co.uk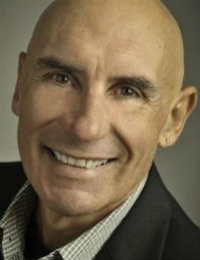 Frank J. Dimaio
Frank holds a B.A. in Psychology, received his Doctor of Chiropractic degree from New York Chiropractic College in 1978 and obtained a Master of Science degree in International Relations in 2003.
He also did post-graduate work as a candidate for a Diplomate in Chiropractic Neurology from 1989-1991 with Dr. Frederick Carrick, DC, PhD, DACAN, DABCN, DACNB.. Professor Emeritus of Neurology, Parker College; Professor of Clinical Neurology, Carrick Institute.
Frank pursued his training in Bowen Technique from the Bowen Therapy Academy of Australia in an effort to find a less invasive therapy to address acute and chronic pain as a result of musculoskeletal imbalances and disease of the human condition. He also provides this gentle and specialized technique of Fascia Bowen as a complimentary and palliative form of treatment for children with special needs. He furthermore received certification from the Geneva Centre for Autism in Toronto and the HANDLE Institute to enhance his understanding of ASD.
Location: Suite 207-1005 Elgin St. West
City: Cobourg, ON
Country:Canada
Contact: [email protected]