News from the Bowen College community
Bowen College is committed to patient-centered, pain-free care. Read news from our community.

Subscribe to the Bowen College blog to read the latest updates for holistic, patient-centered care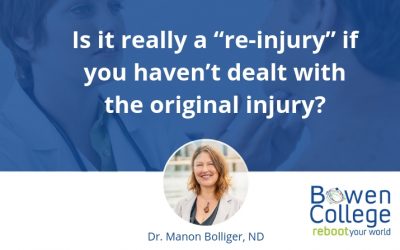 The recent few posts here told a personal story about how I discovered firsthand the importance of not treating an injury and its pain as mere symptoms, but allowing a deeper personal, subjective experience to emerge. This is the key lesson I have been trying to...
read more