News from the Bowen College community
Bowen College is committed to patient-centered, pain-free care. Read news from our community.

Subscribe to the Bowen College blog to read the latest updates for holistic, patient-centered care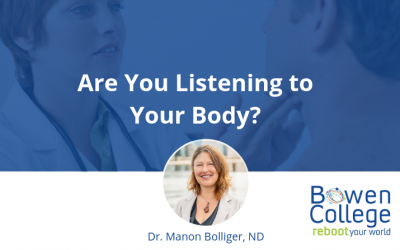 Have you or anyone you know had an unwelcome diagnosis, could be tennis elbow, diabetes, arthritis? I have developed a system to help you take the story out of the diagnosis and reframe your health, starting by listening to your body. What I have come to know for...
read more