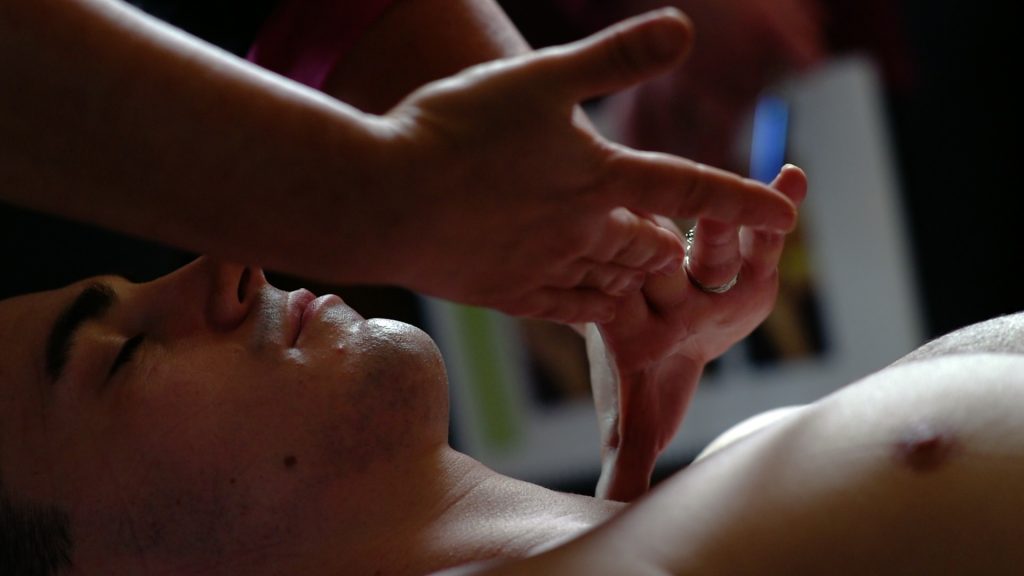 Quality instructors and comprehensive training is one of the many advantages of hosting a Workshop at your facility. Sometimes cost and distance can make it difficult to gain the skills you need to take your practice to the next level often contributing to what can seem like a huge barrier to growth. Let the Leaders in Bowen Therapy help you deliver the very best in Bowen Therapy training, CEU certified courses and workshops on-site at your facility with step-by-step support in every area.
Hosting benefits
There are many benefits to hosting our Basic and Advanced Training modules at your facility.
1. Generate additional revenue for your business
We set the enrolment price according to the curriculum at Bowen College and will typically break even with ten participants depending on location. When you open courses up to your community, you have the potential to cover the cost of training yourself and your own staff and generate incremental revenue at the same time.
2. Inspire loyalty with staff training
Quality training can bring your practice to a whole new level of excellence while strengthening retention since they know their employer sees value in investing in them. Your in-house practitioners or colleagues can earn CEUs and train at a reduced regular cost with no additional expenses for travel, or even be subsidized by you as a benefit
3. Flexibility and convenience
Our courses can be adapted to weekday or weekend modules to fit participants' busy schedules and reduce travel time and extra costs. You simply handle the course registration, promote the course with our assistance – and we'll do the rest
4. Get new programming to meet changing client needs
Keep your staff up-to-date on the latest in simple and natural pain relief, fascia and soft-tissue manipulation and alternative choices to addressing chronic and acute pain, so they can keep their clinical education and involvement up to date for existing clients while also attracting new clients to your business
5. Marketing support to ensure success
The brochures and pamphlets available for marketing have been designed to be personalized for you. We're happy to share our images with you to reinforce a consistent experience of Bowen Therapy training at your location. We also promote our hosted training to our community, on social media and through our website.
Hosting a Workshop
There are guidelines to hosting our Basic and Advanced Training modules at your facility. Depending on the location, number of seats and the Workshop you are interested in hosting a workshop must be approved by Bowen College before being accepted as a host. Evaluations are based on the following guidelines and standards.
1. Cost for Workshop when hosting
We set the enrolment price according to the curriculum, program and events on our website. You will receive free attendance for hosting the course and your attendees will save on the cost of the Workshop by eliminating major travelling expenses and reducing the amount of time taken to attend the workshop. All workshops are to be received through Bowen College,
2. Location of the Workshop
It is the host responsibly to have access and approval for the hosting location as well as confirm this with Bowen College in advance with seats and attendance numbers.
3. Workshop Attendees
It is the host responsibly to fill the class for hosting the Workshop. Whether you are hosting to train your staff or meeting a demand in your community the seats must be filled by the host. Depending on the area you would like to host from a minimum number must be met.
All prerequisite standards need to be met for all attendees. The prerequisites vary depending on the Workshop you are hosting; it is the responsibility of the host to be sure all attendees meet the regulation standards.
It is the responsibility of the host to send reminders and answer questions about the Workshop for their attendees. All attendees must fill out a registration form and sign a waiver form before their attendance of the Workshop. Links for this will be provided to the host.
4. Marketing Workshops
All hosts must use Bowen College logo when marketing for the Workshop. This means all brochures, pamphlets; websites, blogs, Facebook groups, Instagram, Twitter, Snapchat, flyers and ads must display the Bowen College LOGO as provided by Bowen College. Misrepresentation of Bowen College Inc. and the Workshops will result in cancellation of the workshop.
Marketing pamphlets can be individualized for the host and are provided by Bowen College for use for the Workshop. Additional cost for printing is the responsibility of the host.
Bowen College will provide support images and logos for creating your own ads, posters etc.
Begin the Process of Hosting
First, you want to contact [email protected] and request an evaluation for hosting. Be sure to include the venue name, location, Workshop, proposed dates you are interested in hosting and the number of seats you are planning to fill. It is important to give a few dates as instructors will need to be evaluating their availability with Bowen College and their clinics.
Tell us a little bit about yourself and why you want to host, is it to enhance your practice and the employees within your practice? Is it to meet a community demand? How did you hear about Bowen Therapy and what benefits speak to you?
Our mission is to share the incredible and powerful work of Bowen Therapy with passion and integrity to the world so every person can experience the very best in natural pain elimination. By hosting you are part of this movement! Thank you for inspiring others to continue their journey in healing with Bowen College.